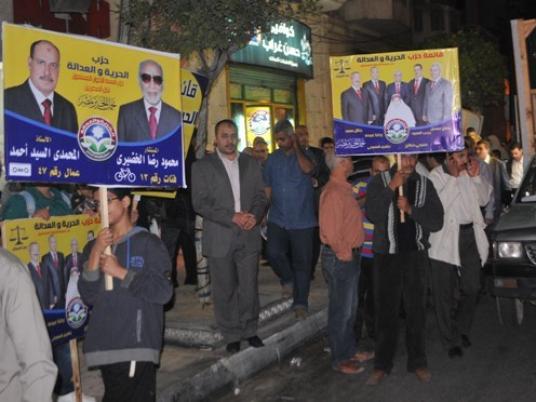 A butcher allegedly shot a Muslim Brotherhood member in the knee on Thursday in Badrashin, Giza .
The suspect was reportedly angered when Freedom and Justice Party members set up a vehicle in front of his shop to sell meat at reduced prices. The shop owner and the party members began arguing, when the butcher allegedly fired at them with birdshot, wounding 30-year-old agricultural engineer Mohamed Khairy. The butcher reportedly fled the scene, and Khairy was transferred to a hospital.
Investigations suggest that the suspect may be related to Khairy. The butcher was reportedly arrested later and confessed to the shooting.
The FJP has set up stalls to sell meat at discounted prices in Cairo and in other governorates in advance of the forthcoming House of Representatives elections. Some have accused the practice of being a form of vote-buying.

Edited translation from Al-Masry Al-Youm