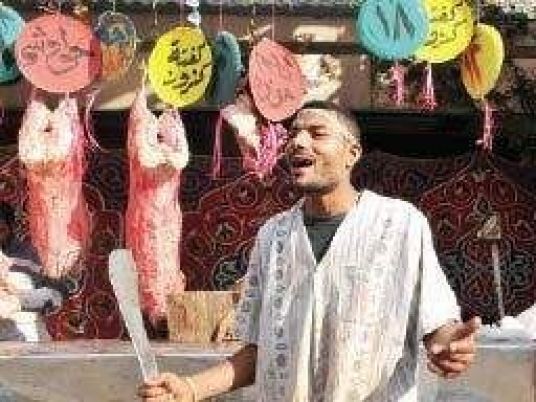 The Nile Company for Consumer Complexes has announced that there has been a large turnout on the buying of meat in installments ahead of Eid al-Adha.
The company implemented the new system 10 days ago in order to help people purchase meat they would not normally be able to afford.
It also increased by 300 percent the amount of meat on the market so the needs of the citizens are fulfilled during the Eid holiday, the company announced.
Two outlets have been allocated for selling meat in installments, one in Nasr City and the other downtown, according to the head of the outlets sector at the Nile Company for Consumer Complexes, Samy Mahmoud.
The large turnout on the new system has increased sales for the company, he added.
One kilo of Sudanese beef is worth LE40, one kilo of Australian or Uruguayan beef is LE57, one kilo of Marino beef is sold at LE45 and one kilo of mutton costs LE70, according to Mahmoud.
Mahmoud mentioned that frozen meat prices range between LE34 and LE42.
Edited translation from Al-Masry Al-Youm