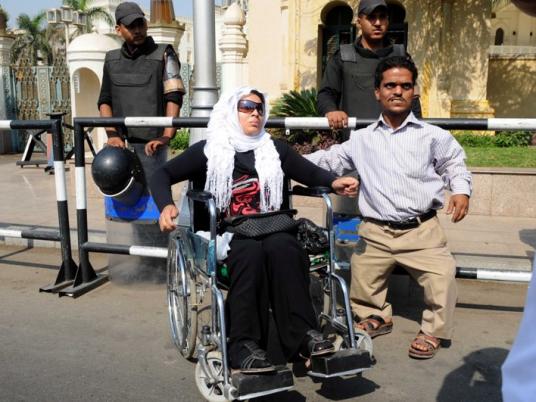 Egypt's Minister of Justice Hossam Abdel El-Rehim said on Wednesday that the government has approval the issuance of a law to pave the way for establishing a National Council for Persons with Disabilities.
He pointed out that the project will enhance the rights for persons with disabilities, noting that the law includes 17 articles, while saying that the National Council for Disability Affairs will be dissolved.
The minister said in a press conference that the headquarters the National Council for Persons with Disabilities of the Council have been identified.
Recently, Parliament reached a preliminary agreement on a bill concerning the rights of people with disabilities, which was presented by government. The bill seeks to provide direct support for people with disabilities in the form of monthly payments, and give them the right to get paid at least two pensions.
Similarly, Social Solidarity Minister Ghada Wali said during the 4th Youth Conference held in July in Alexandria that another monetary support program will be provided to people with disabilities, the support will be provided in the context of a program called 'Forsa'.
The Forsa' ("Opportunity") has been launched in Upper Egypt to provide job opportunities for youth in different fields, in cooperation with the Ministry of Commerce and Industry and NGOs.
The program will benefit 250,000 unemployed young people, according to Wali.
Meanwhile, the Solidarity Ministry has prepared a database for about 18 million poor people so far, through the Takaful and Karama social safety program, which covers the country's poorest families, Wali mentioned. The program focuses mainly on the poorest areas of Upper Egypt.
The Takaful and Karama program, active in Egypt's 27 governorates, aims to benefit 500,000 families per year, over 3 years.