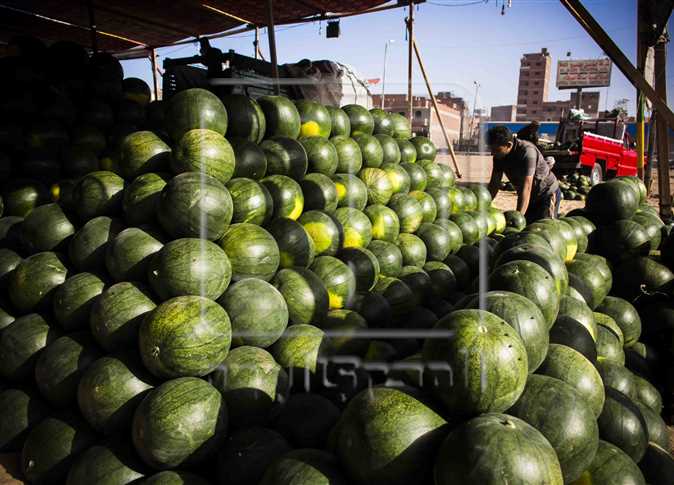 The Cabinet's information center denied rumors about the market spread of cancerous watermelon containing white substance on the inside.
The center said in a fact-finding report released on Thursday that it contacted the Ministry of Agriculture and Land Reclamation, which denied this news completely. It added that the white watermelon or the watermelon hollowed from the inside is a natural phenomenon called "hollow heart" and has no risk to human health.
The Ministry of Agriculture stressed the safety of all agricultural crops traded in the Egyptian market, affirming that it is subject to control and examination. It added that such rumors aimed to raise concern and panic among citizens.
According to the Agriculture Ministry, some of the most important causes of the phenomenon of hollow heart are excessive irrigation along with certain climatic conditions during the growth of the fruit, including warm waves followed by cold waves and wide differences in weather temperatures between night and day as well as the use of chemical compounds that contain growth regulators (cytokinine), which are sometimes used by farmers to limit fruit growth.
The ministry advised farmers to avoid excessive irrigation or increases in the use of any source of nitrogen.
Edited translation from Al-Masry Al-Youm