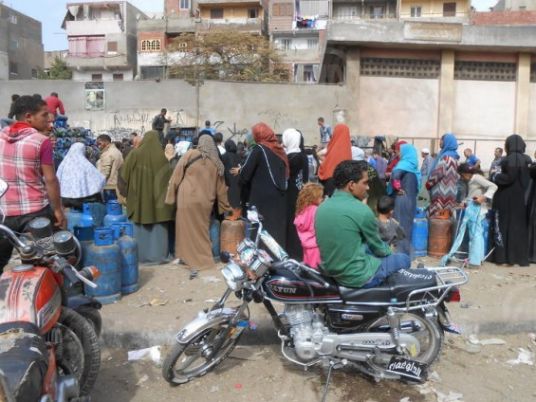 Cabinet has said that a crisis over shortages in butane gas cylinders will be resolved soon.
Egypt's ministries of petroleum and food supply, in collaboration with governors, have been working on increasing amounts provided and imposing controls on smuggling operations, the Cabinet said, adding that Prime Minister Hazem al-Beblawy is also working on reducing shortages with ministers.
Cabinet spokesperson Sherif Shawqi denied news reported on Monday that Beblawy threatened to dismiss Petroleum Minister Sherif Ismail over the crisis.
Edited translation from MENA