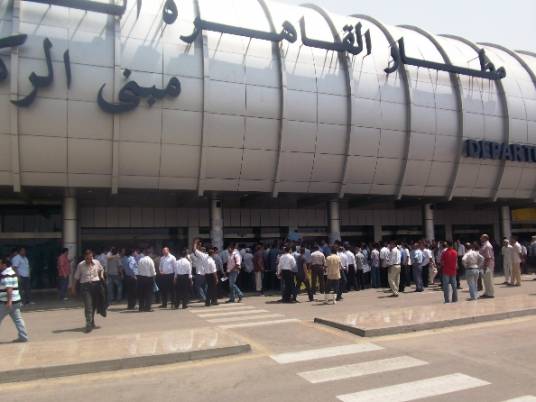 Officials at Cairo International Airport on Monday have refused an inbound Syrian Airlines plane and requested it fly back to Latakia with all its passengers on board, according to new regulations which state that Syrian nationals must obtain a visa and security approval before arriving in Cairo.
Syrian Airlines flight number 203, flying from Latakia with 95 passengers, had arrived in Cairo without foreknowledge of the new procedures.
Fifty-five other Syrians arriving on a Middle East Airlines flight from Beirut, and 39 others arriving on other airlines, were also denied entry into Egypt.
Syrian nationals did not previously require visas to enter Egypt.
Electronic Intifada co-founder Ali Abunimah meanwhile reported that Palestinians attempting to return home to the Gaza Strip via Cairo airport have been deported by Egyptian authorities.
Palestinians have been deported to countries they arrived in Egypt from, reportedly at their own expense.
Palestinian writer Yousef M. Aljamal was forced to return to Kuala Lumpur airport in Malaysia, after flying there from Auckland, New Zealand, to obtain an Egyptian visa.
"All Palestinians who arrived yesterday were sent back to the countries they came from," Aljamal tweeted on Monday, reporting that he had also seen Palestinians being forced to travel back to Algeria, Jordan, Tunisia and Canada.
Edited translation from Al-Masry Al-Youm