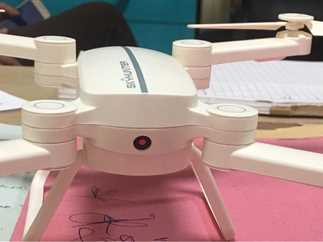 Customs officials of the Cargo Terminal at Cairo International Airport halted two attempts to ship espionage equipment into Egypt, including hidden camera gear and a surveillance drone, sent in personal parcels from the UAE and France.
The officials suspected a parcel which supposedly contained personal belongings, and was sent in from Dubai, UAE.
Upon examining the parcel, customs officers found 36 watches and three car mirrors, all with hidden cameras inside.
Walid Hassan Darwish, head of the Tariff Department, then suspected another parcel sent from France.
The parcel was opened to reveal a drone which included a hidden camera. The plane was designed to record without a battery.
Legal measures were taken regarding the two incidents, although Egypt Independent could not verify which specific import laws were violated in the shipment of the items.
Edited translation from Al-Masry Al-Youm.