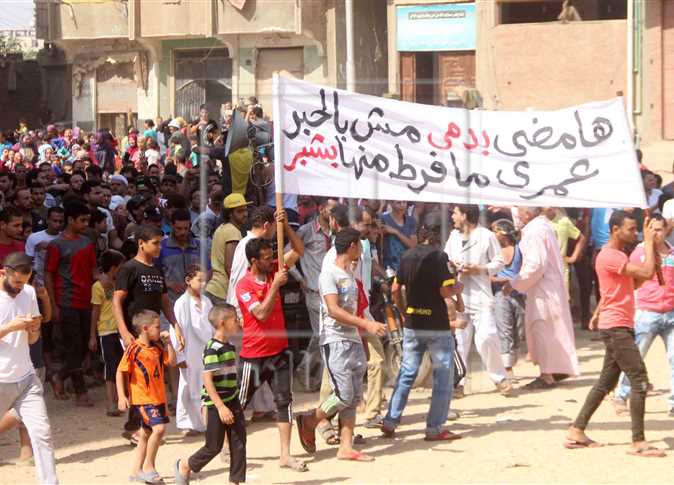 The Cairo Criminal Court sentenced 35 defendants to prison sentences ranging from life to five years over charges of assembly and using violence against state servants to hinder demolition of illegal buildings on the Warraq Island.
The court sentenced one defendant to lifetime imprisonment, 30 others to 15 years in prison each, and four others to five years in prison each.
Investigations revealed that clashes occurred between security forces and residents during the implementation of a mass campaign to remove violations on state property on the Warraq island.
When security arrived on the island to carry out the campaign, dozens of protestors gathered to prevent their entry, throwing bricks and stones at them.
Violent clashes erupted in July 2017 between residents of the Warraq island and police forces overseeing demolition orders for buildings illegally established on state land ahead of a project to develop the island.
One man was killed and 44 others were injured.
Protesters were enraged, fearing that the government would kick them out of the island to establish a luxurious district. The government then started negotiations with residents to compensate them for properties in the island.
The government said these compensations amounted to seven billion LE.
Several proposed development designs for Warraq, prepared by an Egyptian and an Emirati-Singaporean contracting company, went viral following the clashes at that time.
Al-Masry Al-Youm has verified the circulated designs, confirming they belong to Emirati-Singaporean company RSP and local firm Cube Architects. The two companies had published photos of sketches for the Warraq island development project on their official websites.
The Egyptian government had contracted with RSP on March 31, 2013 to develop the island, according to the company website.
Edited translation from Al-Masry Al-Youm