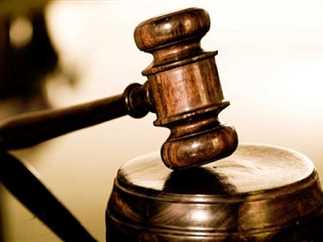 The Cairo Criminal Court sentenced attempted infant rapist Mahmoud al-Sayed Abu Zaid to death by hanging over charges of attempting to rape an infant and throwing him from the top of a building.
A second rapist, Arafa Adel Fatehy, was sentenced to 15 years in prison.
The court requested the opinion of Egypt's Grand Mufti on the death sentence.
The prosecution of East Cairo had previously referred the two defendants, both university students, to a criminal trial over the attempted rape of an infant and throwing him from the fourth floor of a building in the Mattariya neighborhood.
The accused admitted during investigations that they took the child on the roof of the building with the aim of sexually assaulting him. As the child began to cry and scream, they threw him from the top of the building after they learned that his family was looking for him.
The police received a communication from residents that the child, Hamza, 3, was found in the yard after being thrown from the fourth floor. He was wearing only diapers.
The family of the child narrated the details the terrible incident. His aunt Rania said the family was surprised in Ramadan at 6 pm before iftar with a phone call from her sister Eman telling her about the disappearance of her son Hamza. The family immediately started searching for him in all the nearby streets until 8 pm. They then received a phone call stating that Hamza was found dead at a building on the same street where he lived.
The child's aunt said that as the family took Hamza to the Zeitoun hospital for medical examination, the blood and bruises covered his face and body.
The victim's aunt added that on the same day there was a quarrel between a couple of neighbors, after which Hamza's father intervened. After the problem ended, he was surprised to see his son disappear, and they went to the mosques to call him on the microphones, but to no avail. "I even received a call from my sister telling me that Hamza had been thrown off the top of a building located in the area," she said.
Doctors found that he had a broken skull, internal bleeding and paralysis on the right side of his body.
Rania said that doctors confirmed that the rape had not been completed, although there had been an attempt by the rapist.
She said that the victim hit an electric wire after being thrown from the building and then fell to the ground.
The attempted rape occurred during the first week of Ramadan in 2017. The child's father, Abdel Hady Mahmoud, was later killed by the families of the two defendants in the first week of Ramadan 2018 after he refused to waive the lawsuit filed against the defendants, according to Youm7.
Edited translation from Al-Masry Al-Youm