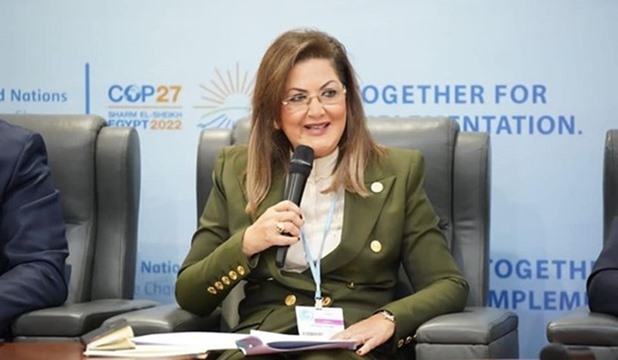 Minister of Planning and Economic Development Hala el-Saeed has discussed during a meeting with Executive Vice President of Goldman Sachs Group Inc John Rogers and the group's global head of sustainability and inclusive growth Dina Powell ways of cooperation between the two sides.
The meeting was held on the fringes of the World Economic Forum (WEF) 2023 in Davos.
Saeed briefed the two officials on Egypt's efforts to create an environment that attracts domestic and foreign private investments, support the business environment, and strengthen the private sector's role as one of the main axes of Egypt's National Structural Reform Program (NSRP).
She also pointed out to the role played by the Sovereign Fund of Egypt in developing projects of renewable energy, green hydrogen and green infrastructure.
The minister noted that the transition to green economy has become necessary to confront unprecedented global challenges in recent times, especially those related to climate change.
In this regard, Saeed pointed out that the Egyptian State attaches paramount importance to climate change issues in light of its efforts to achieve comprehensive and sustainable development.
The meeting touched on the current global conditions that have affected all countries across the world, geopolitical crises, economic changes, and the repercussions of Covid-19.
MENA