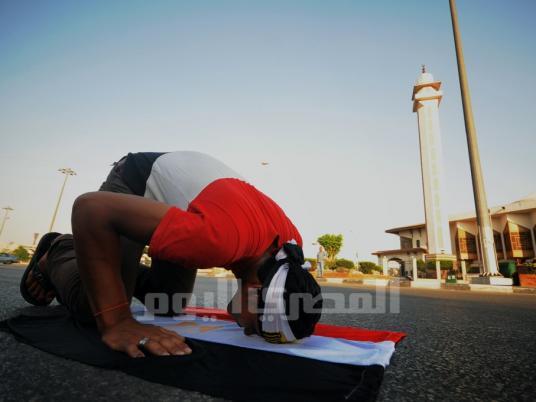 Egypt has expressed its rejection of any remarks or statements seeking to intervene in the work of its judiciary.
This came after a statement attributed to the spokesperson of the UN Secretary General Ban Ki Moon on Tuesday, with regards to case number 173, widely known as "the foreign funding of NGOs" case.
"Defendants in the case must be able to benefit from all due process and fair trial standards", said the statement. It went on: "The Secretary-General underscores the important role that civil society plays in ensuring that States meet developmental, social and civic objectives and obligations. He stresses the need for human rights defenders and civil society in general, as well as the media, to work without undue restrictions".
Foreign Ministry Spokesperson Ahmed Abu Zeid considered the issuing of such statements — just a few hours before the court session on the case was set to be resumed — as an attempt to influence the Egyptian independent judiciary. This, said Zeid, does not conform to the alleged function of the agency that made the statement, which has always claimed to respect the laws and independence of judiciaries.
Commenting on the content of the UN statement, Zeid said that it does not add anything new that requires comment. However, he commented that it is unacceptable to suggest that defendants would not be granted the right to fair standards and procedures of litigation.
In March, the Cairo Criminal Court postponed its decision on the request to freeze the assets of human rights defenders, including Hossam Bahgat, Gamal Eid and two others until April 20. The decision to freeze the activists' assets came after investigations into the NGO foreign-funding case were reopened. The rights defenders are accused of receiving US$1.5 million in illegal foreign funds.
The case dates back to December 2011, when Egyptian authorities raided several NGOs and launched an investigation into the foreign funding the NGOs allegedly received. 43 workers in both local and foreign NGOs were involved in the case. Most of the defendants were convicted in 2013.
Edited translation from Al-Masry Al-Youm