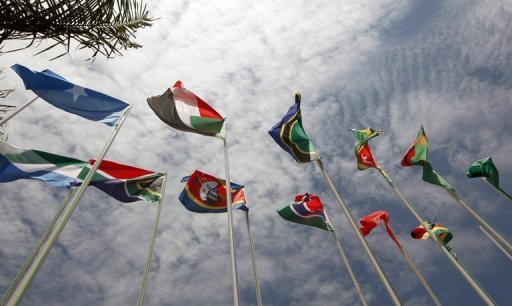 Cairo began intensive action to garner the support of various countries of the world for its candidacy for a non-permanent seat at the UN Security Council in 2016-2017.
Egypt will seek a formal decision from the African Union, during the African summit held in the Ethiopian capital Addis Ababa, that recommends Egypt's nomination for a seat on behalf of the continent of Africa.
Egyptian diplomatic sources expected Egypt and Senegal's nomination for the non-permanent membership of the Security Council.
President Abdel Fattah al-Sisi might attend the 24th session of the African Summit, which would be his first visit to Ethiopia.
Egyptian Foreign Minister Sameh Shokry arrived at dawn on Monday in the Ethiopian capital Addis Ababa to participate in the ministerial meetings leading up to the 24th session of the AU summit.
Shokry will participate in the ministerial summit preparatory meetings, said Foreign Ministry spokesperson Badr Abdel Aaty.
The foreign minister will present Egypt's position on many international and African issues such as expanding the Security Council, peace and security in Africa, fighting the spread of the Ebola virus, alternative sources of funding for the African Union, climate change, water management and counter-terrorism.