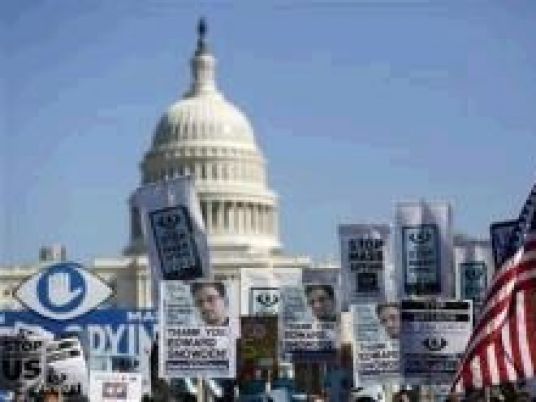 Several faculty deans have supported Cairo University President Gaber Nassar's intention to dissolve student groups of political nature.
Universities, which witnessed a crackdown on students' political activities under the rule of toppled president Hosni Mubarak, turned to a battlefield between police and students affiliated to the Muslim Brotherhood upon the ouster of deposed president Mohamed Morsy.
Dar al-Uloom Faculty Dean Mohamed Saleh Tawfiq said he supports the university president's decision to disband groups with political or religious orientations. He said that the university is a place for sciences.
"Such groups should be prevented on campus," he added. "Let students who want knowledge come to study, but others financed by unknown external agencies should be out of the university."
Faculty of Commerce Dean Saeed al-Daw told Al-Masry Al-Youm that the decision has been a tradition in universities for years. "Groups of religious backgrounds were banned," he said, adding that political activities should take place outside campus.
"If the university turns into a partisan venue, this will negatively affect education," he added.
Faculty of Law Dean Omar Salem said on Sunday that the university should tackle political and economic issues without getting engaged in it on campus.
Salem added that the decision would let the students and faculty members pay more attention to the educational process only.
Edited translation from Al-Masry Al-Youm