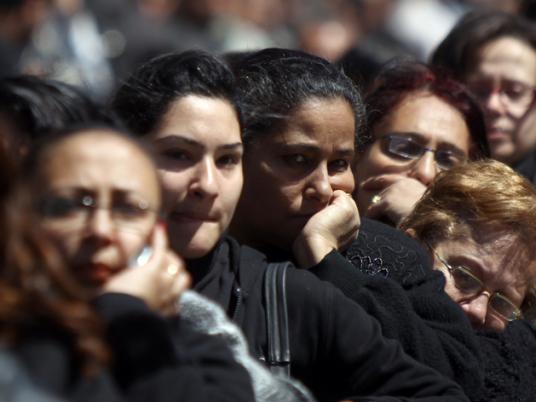 The acting head of the Egyptian Coptic Orthodox Church has called for better representation for Copts on the panel that will draft the country's new constitution.
During a meeting by a church delegation with Prime Minister Kamal al-Ganzouri, Father Pachomius, who has temporarily replaced the late Pope Shenouda III, said constitutions determine the role played by parliaments, so the Egyptian Parliament should not exclusively lay down the new constitution.
Pachomius said Copts are interested in actual representation on the panel, rather than representation that is merely a formality.

He said Article 2 of the Constitutional Declaration, which stipulates that Islam is the country's official religion, does not represent a problem to Copts, who only want recourse to their own religious laws.
The church, along with several liberal parties and secularist figures, had announced its withdrawal from the Parliament-elected constituent assembly, decrying its domination by Islamists led by the Muslim Brotherhood's Freedom and Justice Party.
Those who withdrew said they fear the drafting of an Islamic-oriented constitution will restrict religious and political freedoms, and argue that the assembly's formation should represent all social sectors rather than the parliamentary majority.
Translated from Al-Masry Al-Youm