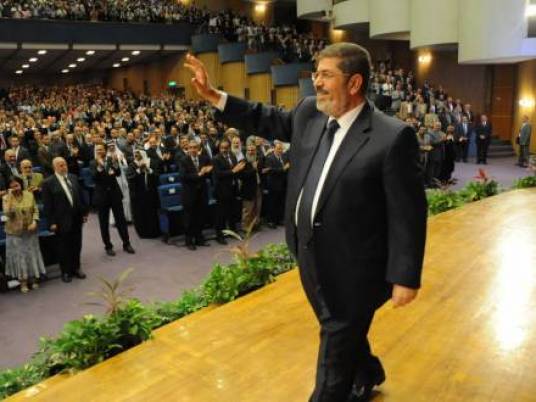 An Egyptian lawyer has demanded Syrians and Palestinians be stripped of their Egyptian nationality in a warrant issued to the country's interior minister, Mohamed Ibrahim.
The case demands purported nationalities for hundreds of thousands of Syrians and Palestinians, granted during the one-year rule of ousted President Mohamed Morsy, appealing to Ibrahim and ministry assistants related to passports and immigration.
Plaintiff Rwad Abdel Qader claimed Morsy granted around 450,000 Syrians and Palestinians Egyptian national status as a prextext to sell them land, particularly in the Sinai.
The law givesEgyptians the right to take action to protect their country from harm, Abdel Qader claimed, adding that competent authorities – namely the Interior Ministry – should take legal action in the interests of national security.
Edited translation from Al-Masry Al-Youm