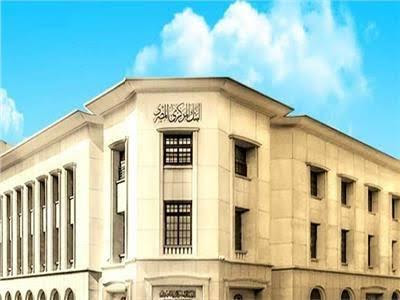 The Central Bank of Egypt canceled the limits of cash withdrawals from ATM machines on deposits and raised the maximum withdrawal limit, in a new decision today regarding the limits of withdrawal and deposit for retailers and companies, whether through bank branches or ATMs.
The decision was previously imposed under precautionary measures taken to counter the effects of the emerging coronavirus crisis, which were put into effect in March 2020.
Daily withdrawal limits from ATM machines:
1- The Central Bank's decision raised the maximum daily withdrawal limit for individuals to LE150,000 from bank branches.
2- Daily withdrawal limits from ATM machines was kept at LE20,000.
Decision on withdrawal and deposit limits:
The Central Bank had decided, for a temporary period, to set a daily limit for cash deposit and withdrawal at bank branches at LE10,000 for individuals, and LE50,000 for companies (excluding companies withdrawing cash to pay their workers' dues), and a daily limit for depositing and withdrawing cash from ATMs at LE5,000, calling at the time to reduce dealing in banknotes and rely on e-payment methods such as bank cards and mobile phone wallets, which have become available to everyone, in order to reduce the spread of the coronavirus.
The Central Bank amended the daily maximum limit for cash withdrawals and deposits for individuals to become LE50,000 from branches and LE20,000 from ATMs.
Daily deposit limits from ATM machines
3- The Central Bank abolished the daily deposit limit in ATM machines and at bank branches for individuals and companies, which were imposed as part of the precautionary measures taken to confront the coronavirus.
The maximum daily deposit, as well as withdrawals for individuals used to be LE 50,000 from branches and LE20,000 from ATMs.