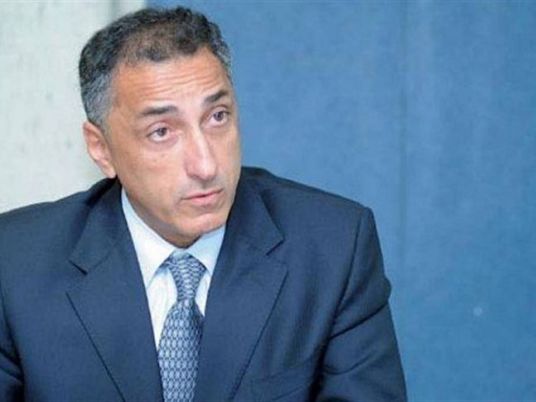 Governor of the Central Bank of Egypt (CBE) Tariq Amer said that Egypt expects to receive its fifth IMF loan tranche by the end of January, or early February at the latest.
"We've agreed on everything, we agreed with the mission on Egypt's performance during this stage and on our commitment to the program," Amer said in an interview with Bloomberg news agency.
Asked if there were any sticky unfinished points, Amer said no.
"We are committed to ensuring that the market is free to supply and demand, but at the same time we have reserves to help us counter any unregulated market practices," Amer said. "Reserves help us defend the new foreign exchange system and the interest rate can be used as a tool," he added.
Bloomberg said that the remarks by the CBE governor are likely to reassure foreign investors following Egypt's economic policy as the country approaches the end of a three-year $12 billion IMF agreement.
Before Egypt secured the loan in November 2016 authorities had devalued the Egyptian pound, which helped attract billions of dollars from foreign investors into local government security portfolios.
Since then, the pound has hovered around $0.056 despite the instability that have hit other emerging market currencies repeatedly, raising questions about whether the CBE or government banks have quietly supported the currency, Bloomberg said.
The CBE has repeatedly stressed that it does not intervene in the market. Amer explained that the stability of the local currency is a result of improvement in the current account, due to increased remittances, tourism and exports, and an improved credit rating.
The uncertainty that hit emerging markets last year resulted in about $10 billion coming out of Egypt. Amer said that January saw the first positive net foreign inflows since May 2018.
"Despite the outflows, we have an investment portfolio of over $10 billion. The reserves witnessed a slight decline despite the exit of investments, reflecting the resilience of the Egyptian economy," Amer said.
Egypt's foreign exchange reserves rose from about $15 billion before the devaluation to a record high of more than $44 billion in November, but fell by about $2 billion the following month, in part due to the delay of the fifth IMF loan installment.
Edited translation from Al-Masry Al-Youm