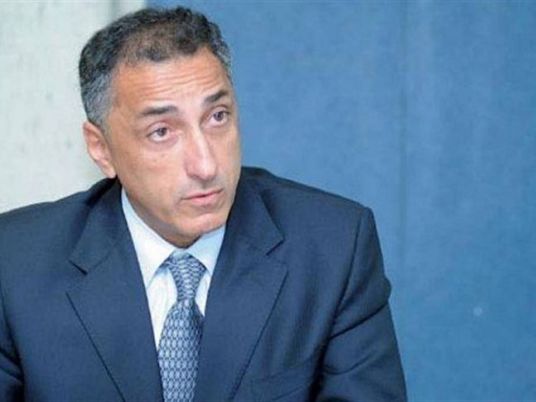 Central Bank of Egypt governor (CBE) Tarek Amer approved an agreement with investors to restructure their debts owed to banks in US dollars.
A bank chairman who attended the meeting on Monday told al-Masry al-Youm on condition of anonymity that Amer agreed to cover short positions for about 570 companies with US$420 million.
According to Investopedia, a short position, or bear position, is a trade or investment made in the hopes that the security's price will drop — sell high, buy low. Firsty, a trader borrows shares from a big investor who charges a fee for the service. Next, the trader sells the shares, hoping to buy them back more cheaply when the price falls, to then return to the actual owner. The difference between the two prices is the profit.
If a short sale moves against the investor or trader, the trader may be exposed to unlimited losses since the price of the security can continue to rise.
Amer and CBE's senior officials met on Monday with bank chairmen and a delegation for investors headed by Mohamed Farid Khamis, the owner of Oriental Weavers group.
The solution reached on Monday concerns companies with sales of up to LE500 million, and short positions not exceeding US$5 million. Their debts will be restructured and paid in Egyptian pounds, at an interest rate of 12%, the source said.
The bank chairman said all creditor banks have an obligation to not resort to legal proceedings against these companies.
He pointed out that the dollar debt crisis was triggered by the US dollar exchange rate, which appreciated after the decision to float the Egyptian pound in November.
He explained that about 800 companies owe banks US dollar debts; the situations of other companies which were not included in Monday's agreement will be studied to find solutions for them, in coordination with the banks and the CBE.
He said 70% of US dollar debt crisis has been solved, which contributed to rescuing companies and workers from unemployment.