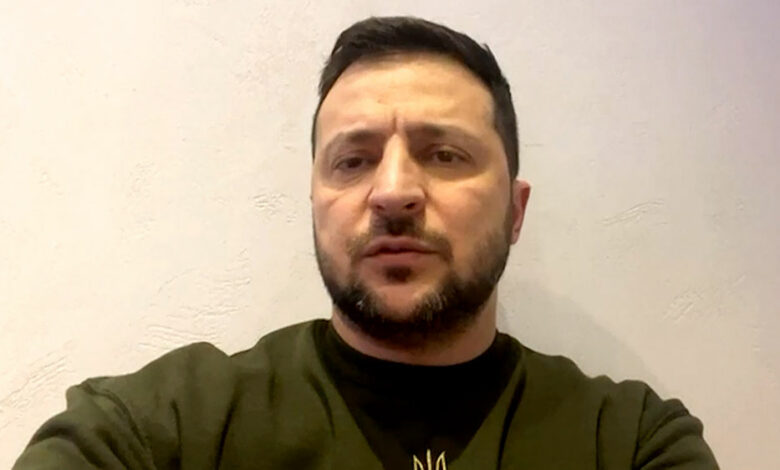 Ukrainian authorities have for the first time charged two high-ranking Russian military commanders with crimes related to attacking Ukrainian civilians.
Colonel-General Serhii Kobylash, commander of the Long-Range Aviation of the Russian Aerospace Forces, and Admiral Igor Osipov, former commander of the Black Sea Fleet of the Russian Federation, were charged in absentia.
The Security Service of Ukraine (SBU) announced Tuesday that it had "collected a high-quality evidence base against two representatives of the Russian high command, who are responsible for attacking civilian facilities in Ukraine."
The SBU said that Kobylash and Osipov were being charged under two sections of the Ukrainian criminal code: first with "planning, preparation, starting and conducting an aggressive war," and second with "encroachment on the territorial integrity and inviolability of Ukraine."
Were they to be captured and convicted, the two could face life in prison, the SBU said.
"During the investigation, SBU investigators found that since the beginning of the full-scale invasion, Serhii Kobylash has been following the instructions of Russia's top military and political leadership to destroy Ukrainian cities," the SBU said.
"It is on his orders that Russian invaders carry out massive missile attacks on residential buildings, hospitals and critical infrastructure in different regions of Ukraine."
The SBU accused Igor Osipov of ordering "systematic missile strikes from the Black Sea on Ukrainian densely populated settlements."
The Russian Ministry of Defense has not reacted to the charges, and CNN is unable to reach the accused directly.