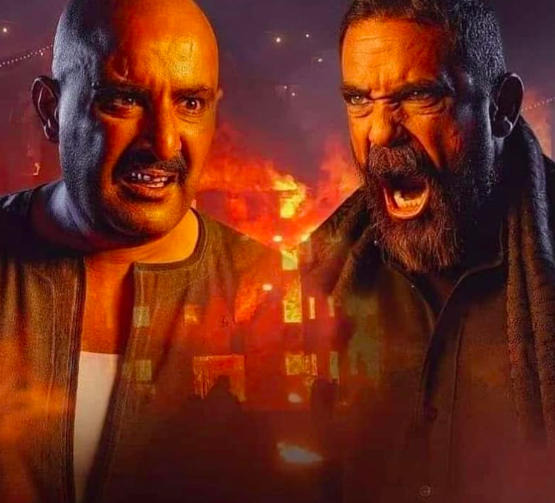 The English Chelsea football club shared a scene from Ramadan drama "Nasl al-Aghrab" starring Ahmed al-Sakka on its official Facebook page.
A comment on the picture read: "Hakim Ziyech… Hakim… Ziyech… Ziyech Hakim… The magician Hakim."
Sakka portrays Assaf al-Gharib, with the club referencing a scene where he taunts Amir Karara's character Ghofran al-Gharib, by mentioning the name of his wife, Jalila (portrayed by actress Mai Omar), repeating her name four times: "Jalila .. Hamza, Jalila Hamza, Hamza Jalila."
Chelsea referenced the scene to celebrate Moroccan player Hakim Ziyech, who led his English team to victory over Manchester City with one goal in the 55th minute of the match, which qualifies the team for the final match in the FA Cup Championship.
The action drama "Nasl al-Aghrab", starring Karara and Sakka, tells a story of conflict that has seen half of the two families of Ghufran and Assaf al-Gharib  killed. It is directed by Mohamed Samy.
Edited translation from Al-Masry Al-Youm