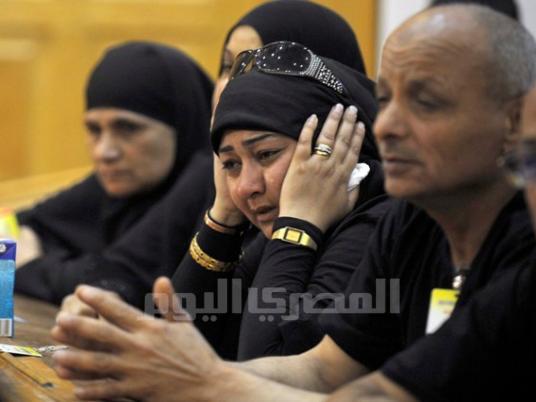 The Port Said Criminal Court heard on Wednesday the account of Egypt's chief coroner, Ihsan Kamil Georgy, in the trial of 75 accused of killing 74 football fans in Port Said Stadium on 1 February.
A premier league match between Port Said's club, Masry, and the visiting Ahly Club had a bloody ending when Masry fans swarmed the pitch. The ensuing rampage led to the death of 74 of Ahly fans.
This is the court's third session of the trial, which is being held at Cairo's Police Academy for security reasons.
During the session, Georgy told plaintiffs lawyers that victims' corpses showed no incisions or wounds caused by gunshots, and explained that all the deaths occurred when Ahly fans stampeded to the exits when attacked by the home fans. His remarks enraged the victims' families who were present in the courtroom.
"I am a surgeon and can tell that this untrue. My son was wounded," one said, interrupting Georgy.
Georgy, however, said he had only examined 42 bodies.
At the end of the session, the court adjourned to prepare for reviewing recordings of the violence.
Edited Translation from Al-Masry Al-Youm