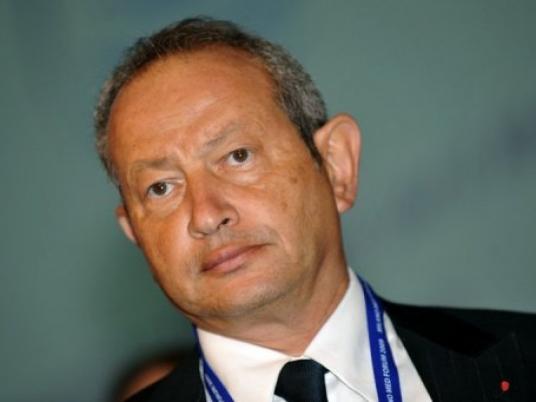 The Egyptian stock market's benchmark index EGX 30 rose by around 0.95 percent, reaching 5,808 points in the first 15 minutes of trade on Monday.
The index for small and medium shares EGX 70 also inched up by 0.28 percent, and the broader EGX 100 index by 0.31 per cent.
The Egyptian stock market announced at the end of trade on Sunday that its benchmark index declined by 1.03 percent to reach 5,753 points compared to 5,814 points at the beginning of trading.
Egypt's largest listed lender Commercial International Bank accepted an offer by Orascom Telecom, owned by Egyptian billionaire Naguib Sawiris, to buy the bank's investment arm CI Capital for LE924 million (US$118.01 million).
On December 17 Sawiris had made an initial offer to buy CI Capital. His company Orascom Telecom has completed the due diligence process.
This will be the second acquisition by the Egyptian billionaire of a large financial institution after he bought Beltone Financial for LE650 million.
Sawiris is one of the country's most prominent businessmen and the founder of the Free Egyptians political party, which is represented in the parliament with 65 seats out of a total of 596 seats.