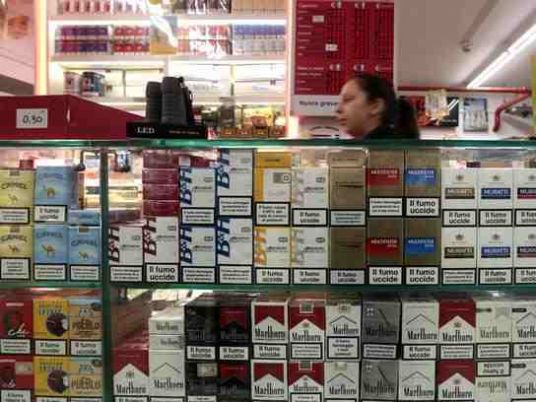 The Association of Cigarette Merchants in Cairo and Giza cite a 95 percent decrease in cigarette exports, compared to the first three months of 2014 as well as decline in future contracts in a way that does not conform to governmental plans targeting increase in exports.
In a statement on Thursday, the association said that Finance Ministry submitted a report to President Abdel Fattah al-Sisi recommending the increase in fixed taxes on cigarettes.
The statement accused the minister of ignoring the views of around 40 million consumers, which they argued violates the constitution because it orders legislative authorities to engage civil society in the decision-making process when officials don't have adequate information during the absence of parliament.
Osama Salama, head of the association, said the minister declared Prime Minister Ibrahim Mehleb's intentions of having policies through collecting taxes from the poor to reduce the negative impact of the state budget deficit.
He also accused the minister of involving President Abdel Fattah al-Sisi in a crisis that could affect his policy. He pointed to conflict within the cabinet saying that the cabinet spokesperson's remarks are contradictory to the remarks of the minister.
Edited translation from Al-Masry Al-Youm