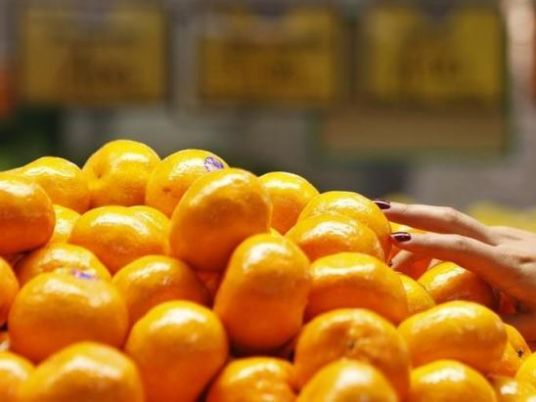 The head of the Central Department of Agricultural Quarantine at the Agriculture Ministry Ahmed al-Attar said on Thursday that citrus fruits and potatoes are the most exported types of produce in Egypt for 2018, pointing out that Egypt is ranked second in citrus exports worldwide.
During an interview with al-Seha Wal Jamal channel, Attar added that Egypt has exported nearly 1.7 million tons of citrus since the beginning of 2018 until now, while it exported nearly 800,000 tons of potatoes in the same time period.
Egypt exported 4.4 million tons of agricultural products in the period from January-November 2018, an increase of 316,652 tons compared to 2017, according to a report released by Egypt's Ministry of Agriculture in November.
The report added that Egypt has exported 2.9 million tons of crops, including citrus, potatoes, onions, strawberries, beans, peppers, cucumbers, pomegranate, eggplant, mango, garlic, guava and grapes.
Egypt is continuing to progress in the export of citrus and vegetables, Attar said.
In a meeting with Agriculture Minister Ezz El-Din Abu Steit in September, the World Bank offered Egypt a flexible loan of $500 million, intended to develop irrigation fields and value chains for vegetables, fruits, medical and aromatic plants, and flowers.
The minister was joined by his adviser Saad Nassar, Deputy Minister of Agriculture Mona Mehraz, Chief of Agricultural Exports Abdel Hamed al-Demerdash, and Deputy Chief of the Poultry Producers' Union, Mohammed al-Shafeai.
Nassar claimed that the agricultural projects discussed in the meeting would increase Egypt's annual agricultural exports to $12 billion, compared to $5 billion in 2017/18.
He added that the ministry would implement a feasibility study on the loan's terms, duration and goals in cooperation with World Bank experts, allowing the ministry to forecast agricultural production.
Edited translation from Al-Masry Al-Youm