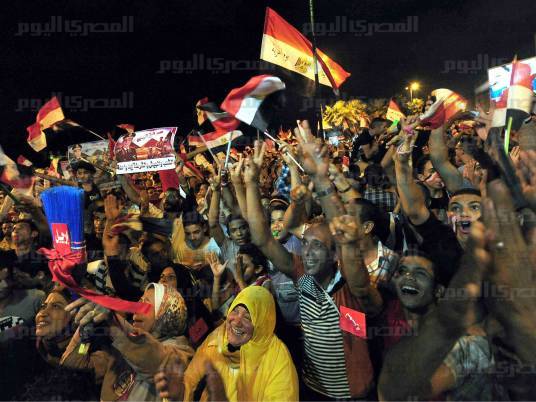 Hundreds of supporters of Muslim Brotherhood and ousted President Mohamed Morsy rallied outside Qaed Ibrahim mosque in Alexandria following Friday prayers.
Clashes have meanwhile erupted between pro and anti-Morsy protesters in Alexandria's Raml neighbourhood. Birdshots fire could be heard in the surrounding area.
Protesters faced pro-military demonstrators coming from the opposite directon on the city's Corniche.
The two groups chanted slogans.
Morsy's supporters carried photos of the president and chanted against the army, while anti-Morsy crowds expressed their support for army chief and Defense Minister Abdel Fattah al-Sisi. Both sides were flying Egyptian flags.
Military jets flew across the skies over the competing rallies.
Traffic came to a standstill on the main Corniche road, however, rallies allowed vehicles to pass.
Edited translation from MENA