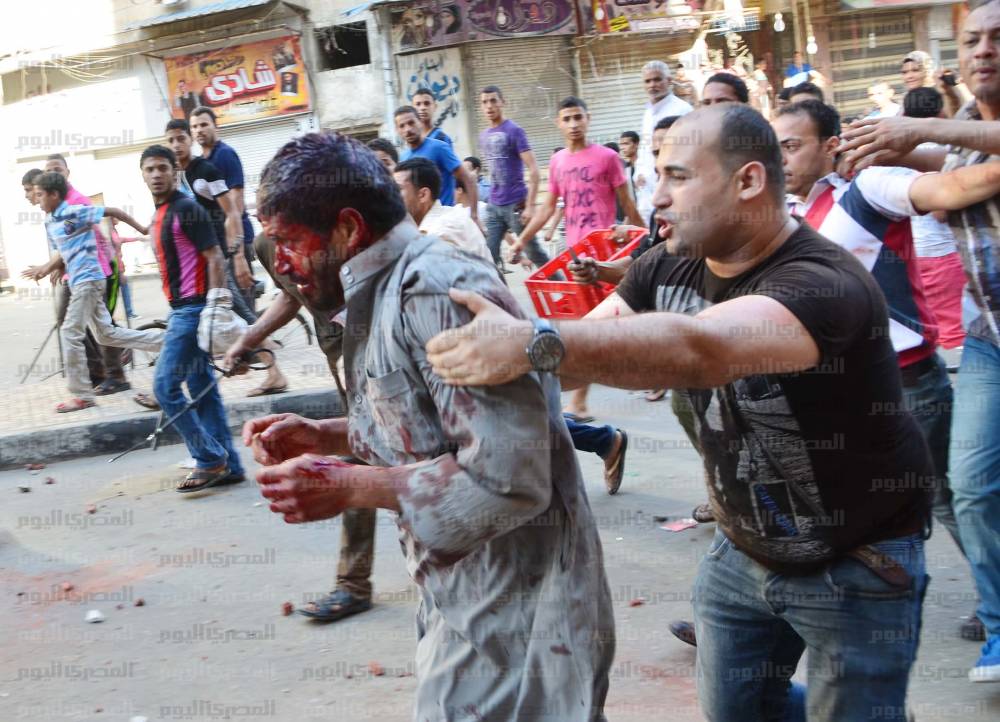 Clashes erupted on Friday between residents of al-Derasat and Gadeela in Mansoura and funeral marchers following the death of Muslim Brotherhood figure, Safwat Khalil.
Security troops intervened and fired tear gas to disperse the crowds after four people were injured.
Khalil recently died of cancer while detained in Mansoura public prison. Following his burial, marchers headed to the Suez Canal Street and staged a protest demanding the "reinstatement of legitimacy."
Dozens of local residents meanwhile took to the streets, hurling stones and shouting anti-Muslim Brotherhood slogans. Clashes followed. The two sides exchanged stones and glass bottles, injuring four people.
Edited translation from Al-Masry Al-Youm