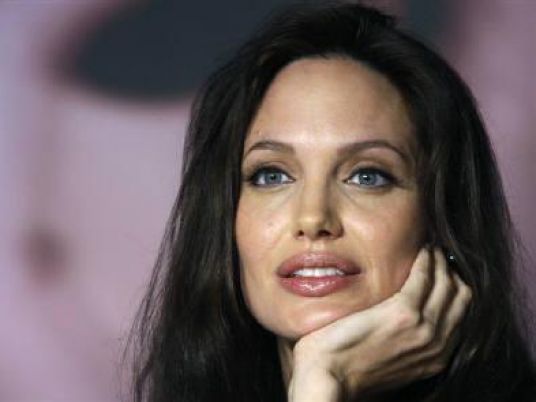 The arrival of scriptwriter David Scarpa seems to offer a glimmer of hope for Sony's long-delayed movie about the life of Cleopatra, the famous Egyptian queen.
Sony has been trying to get the project off the ground since 2010, with the help of producer Scott Rudin, and it is hoped the arrival of Scarpa could now help get things moving again.
However, bearing in mind the range of obstacles that have troubled the project — including the lack of a director — moviegoers aren't likely to see Angelina Jolie in the role of Cleopatra anytime soon.
For the last six years, Sony Pictures and Scott Rudin — the heavyweight Hollywood producer behind movies such as "Steve Jobs" and "The Social Network" — have been trying to assemble all the right ingredients for success, with a famous actress for the lead role, a renowned director and a solid screenplay.
As for the cast, Angelina Jolie has been linked to the project since its beginnings. The actress still seems to be tipped for the lead role, in spite of the heated emails between the producer and the studio revealed when Sony was hacked in late 2014.
Called a "spoiled brat" by Scott Rudin in one of the leaked messages, the star delayed filming the Cleopatra movie twice — once to direct her own feature film, "Unbroken," and a second time over problems with the script.
In fact, the script is one of the movie's major stumbling blocks. After first being assigned to Eric Roth ("Forrest Gump"), screenwriting was then switched to Brian Helgeland ("Mystic River"). Their work — based on the Stacy Schiff biography, "Cleopatra: A Life" — didn't prove entirely satisfactory to the production crew or the actress. David Scarpa has now been drafted in to rework the script, after having penned the "Daredevil" big-screen reboot.
But there's still one major unknown about this movie, as, for the time being, it has no director. Several big Hollywood names have been floated over the last six years.
At first, the film seemed destined for James Cameron, but the director turned it down to focus on a follow-up for "Avatar". Paul Greengrass, David Fincher and Ang Lee have also been linked to the project, as well as Martin Scorsese, Ridley Scott and Swedish director Tomas Alfredson ("Let The Right One In," "Tinker, Tailor, Soldier, Spy"), as suggested in leaked emails between Scott Rudin, Angelina Jolie and Sony.