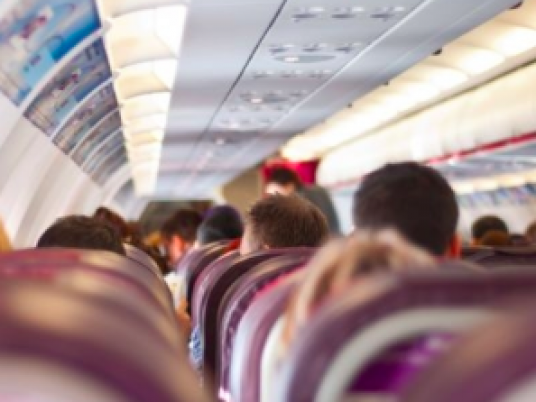 Roll-top suitcases, germ-busting bags and sleep-inducing face spoons — these are likely to be this year's headline-making travel gadgets.
That's the takeaway from this year's Travel Goods Show, held in Las Vegas, Nevada.
Crowdfunded products and 2.0 smart technology seem to be the prominent trends in the travel accessories arena.
That translates into a wide selection of innovative products, from the practical to the posh.
Here's our pick of the best:
EgeeTouch Smart Travel Padlock
This high-tech padlock looks like an old-fashioned lock.
It isn't.
It claims to be the first of its kind to require no key, no dial, and no code.
Instead, a fob using Near Field Communication sends an abracadabra signal to the lock.
Another option is downloading the Egee app to a smartphone.
While NFC is the primary unlocking mechanism, Bluetooth is incorporated to allow for vicinity tracking should luggage go astray.
The EgeeTouch lock is TSA-accepted.
Pricing for the lock and matching fob — crowdfunded on Indiegogo — starts at $45.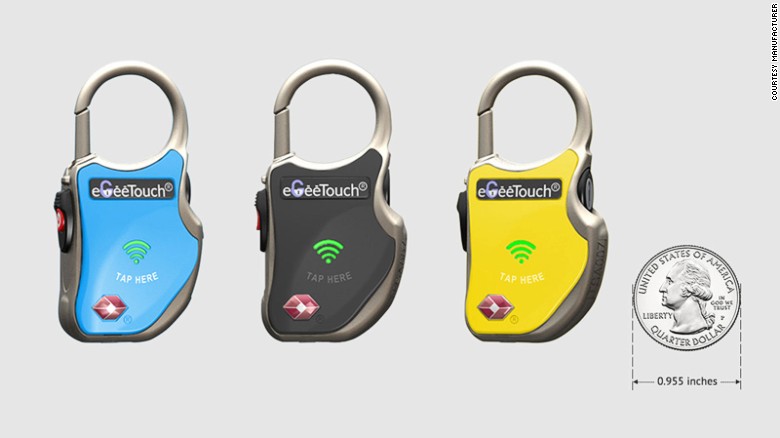 This lock requires no key, no dial, and no code, but is opened by a special fob or smartphone app.
Trunkster
Prior to its release to the general public this year, Trunkster had been generating a ton of buzz.
It all started with the most successful crowdfunding campaign (via Kickstarter) ever in the travel products space.
That was followed up by an appearance — and a deal — on US TV show "Shark Tank."
Now, it's a winner of the Travel Goods Show Product Innovation Award.
runkster is shaking up the world of luggage design with new-wave suitcases that dispense with zippers in favor of a roll-top sliding door.
There's also an integrated digital scale, a removable battery, global tracking and a super-sturdy handle.
Seductive design doesn't come cheap. The current website price is $355.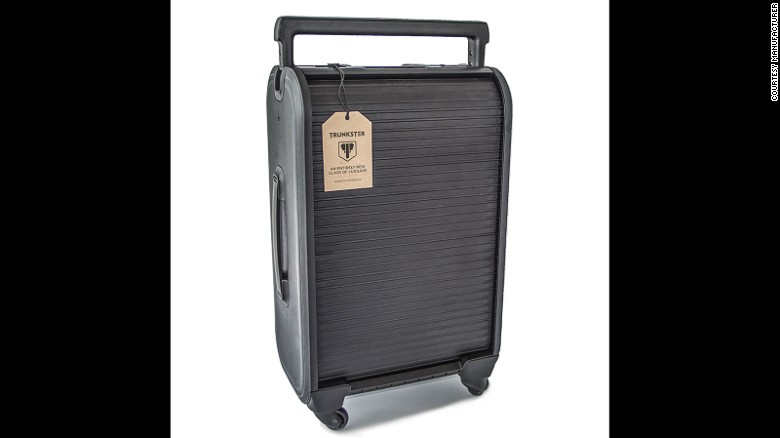 Trunkster is part of a new-wave suitcases that dispense with zippers in favor of a roll-top sliding door.
Genius Pack Carry-On Spinner
Hauling around dirty laundry is the bane of the traveler who doesn't want to get soaked by hotel dry-cleaning prices.
The Genius Pack 22-inch Carry-On Spinner can't wash dirty clothing, but it can compress it to take up less suitcase room.
Laundry Compression Technology works by expelling unwanted air through a valve integrated into one compartment of the luggage.
Back home, the dirty laundry bag is taken out and its contents thrown directly in the wash.
Other novelties are a built-in slot for umbrella storage and a strap designed to secure a jacket onto the suitcase handle.
The case weighs in at less than eight pounds and retails for $258.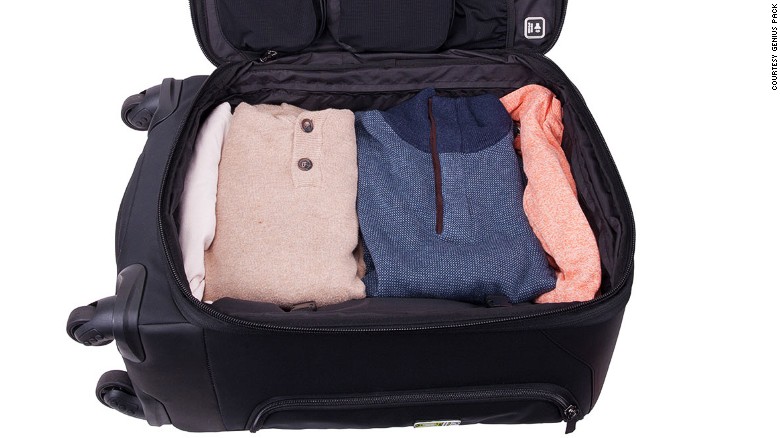 This case packs your clothes better than you do.
ORGO Lite
We might like the price of micro hotels, but those tiny hotel bathrooms, where the toilet lid is the only place to stash toiletries, officially suck.
This is where ORGO Lite comes in.
It's an expandable, portable case that generates its own counter.
Unzipped, it spans across most sinks to create space. Closed and zipped up, it fits easily into a small suitcase.
Interior compartments are designed to hold lotions, potions, and toothbrushes in place.
The ORGO Lite was another winner of the TGS Product Innovation Award.
The suggested retail price is $39.99.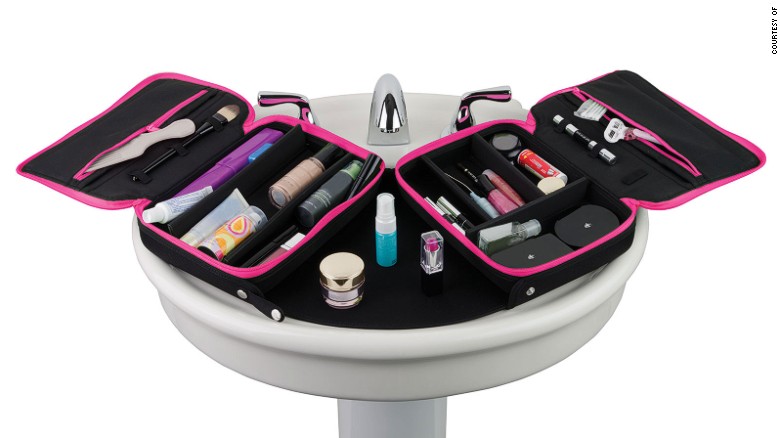 Tiny hotel rooms often create big problems when it comes to stowing toiletries. This case creates its own counter to prevent bottle-balancing catastrophes.
Healthy Back Bag
Ergonomics is a key focus in travel accessory design these days.
The Healthy Back Bag tackles the issue with its teardrop-shaped satchel.
Created by a leather craftsman, a doctor and a chiropractor, it molds to the shape of the body to combat problems of weight stress.
With a non-slip strap to keep it in place, the Healthy Back Bag distributes weight across the back rather than pulling from one point on the shoulder.
The designers say the more places a bag touches the body when worn, the lighter it feels, thus encouraging good posture.
Price ranges depending upon size and fabric.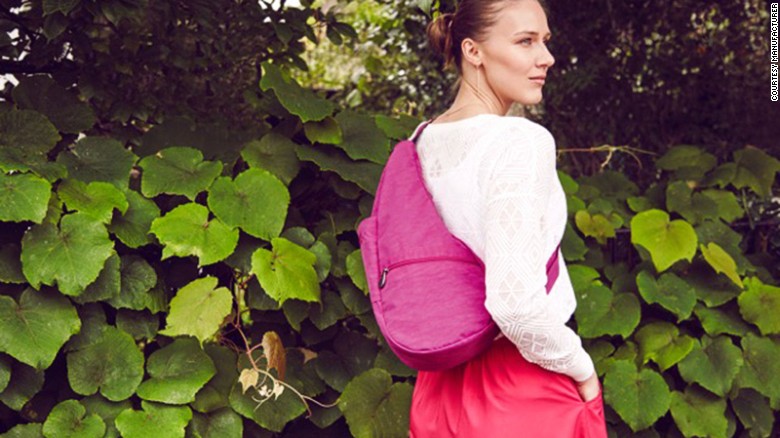 This teardrop-shaped satchel is designed to distribute weight across the back and help improve posture.
Occles
This product, crowdfunded on Indiegogo, relies on the concept that the only thing keeping us from getting a decent in-flight snooze is ambient light seeping into our eye masks.
The makers of Occles say their goggles will keep the illumination out, even if they make the user look like they're wearing spoons on their face.
If used for sunbathing, they'll keep the UV rays out as well.
Light, durable, strong and bridgeless (to avoid a tan line across the nose), the eye covers are padded with soft rubber.
The adjustable fit works for a wide range of head sizes.
Available in a variety of vibrant colors, the eyewear retails for $31.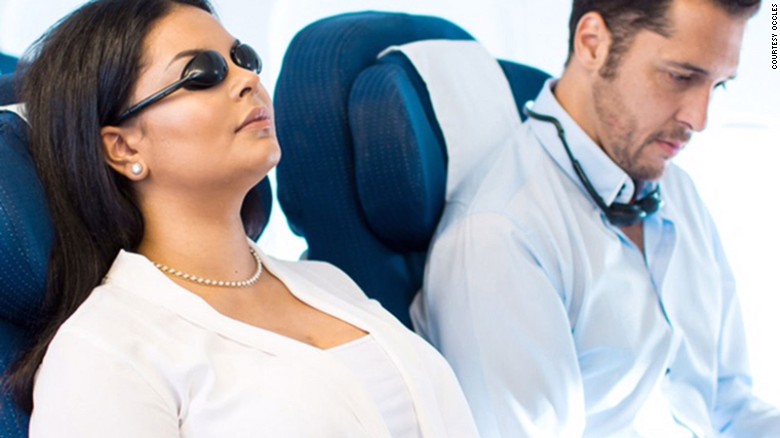 These odd-looking eye shades claim to help aid sleep in airplane by blocking out all daylight.
Airline seat back pockets can be a cesspool of germs.
That's why the Airpocket, crowdfunded on Kickstarter, may come in handy.
This Australian-designed bag, made from somewhat pungent neoprene, organizes travel essentials into a neat package that fits in the seat back pocket.
A wide band across the back allows it to be secured to a suitcase handle during crazed dashes across the airport.
Add-on accessories include the Travelbook ($35) which holds documents in a slim flat case with RFID blocking and the Amenities Case ($20) with a see-through top.
The suggested retail price for the Airpocket alone is $71.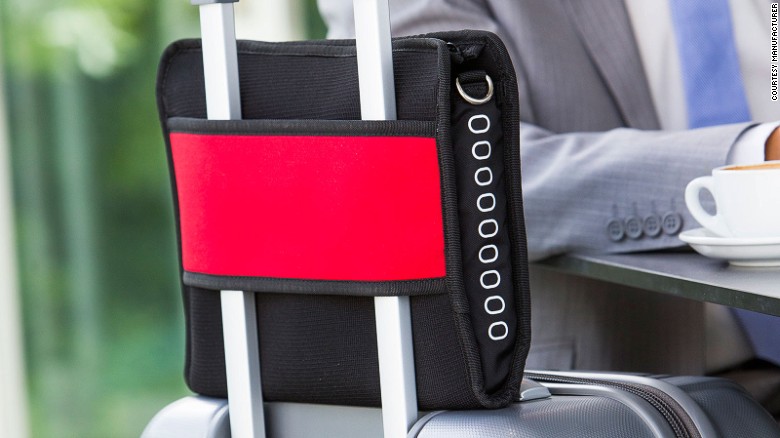 The Airpocket comes with a wide band that can be secured to a suitcase.
Arm-Share
Armrest wrestling with neighboring passengers is one of the major annoyances of air travel.
Arm-Share claims to end this territorial struggle for good.
The double-decker device creates an upper and lower armrest surface permitting neighbors to use the same space, albeit on different levels.
It's actually more comfortable, on all levels, than the airline armrest itself, and it folds up for easy storage.
The product is expected to be available for sale by late summer 2016 for $30.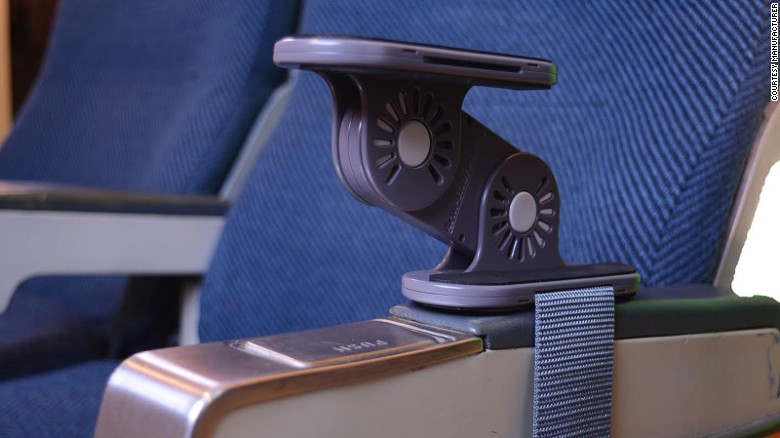 Could this device end armrest wrestling? Perhaps, but it might spark new arguments over who goes top and who goes bottom.