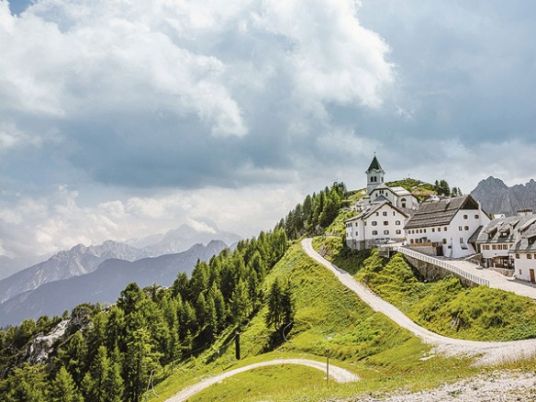 It's one of the most hotly anticipated travel guides of any year — the annual survey of destinations Lonely Planet is recommending for 2016.
The travel giant's "Best in Travel 2016" is a roundup of top as well as emerging destinations and experiences.
The collection "highlights not the places travelers are headed to next year, but the places our team determined they should visit," says Tom Hall, Lonely Planet's editorial director.
Next year's must-visit country is Botswana, which the team at Lonely Planet calls "wild Africa at its best."
Greatest wildlife spectacles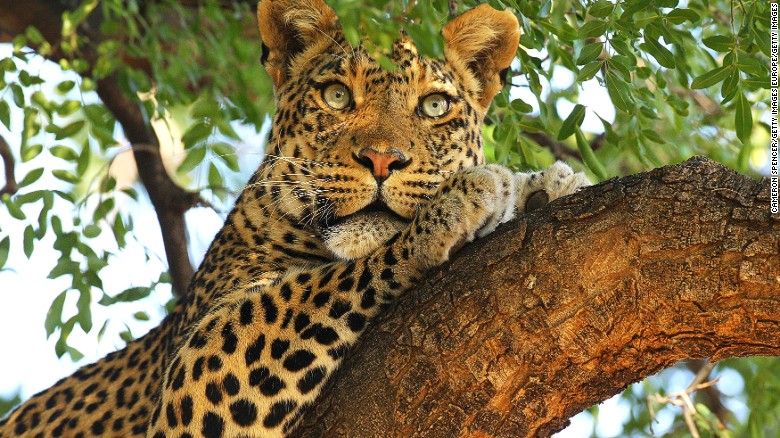 Lonely Planet's "Best in Travel 2016" is a roundup of hot destinations and experiences. Its top country recommendation for next year is Botswana, home to Mashatu Game Reserve
Botswana has "some of the greatest wildlife spectacles on Earth," from elephants and antelopes, to big cats and African wild dogs.
Also recommended are the Okavango Delta and Kalahari Desert, both "iconic African landscapes and vast stretches of wilderness."
The No. 4 country on the list the Pacific island nation of Palau, a tiny archipelago of about 200 limestone and volcanic islands covered in rich green forest and surrounded by turquoise seas.
For its incredible diving and snorkeling it's been dubbed "the underwater Serengeti."
Lonely Planet's Best in Travel 2016 02:00
Be a pioneer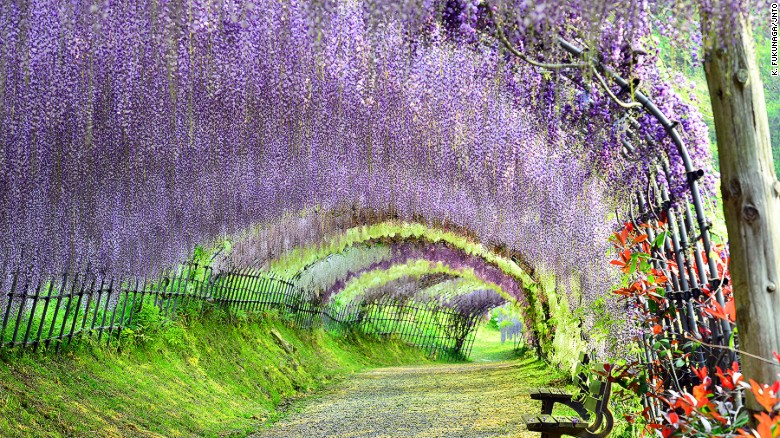 More than 15 million tourists visited Japan in 2015, and 2016 is set to be another bumper year. With sights like Kawachi Fuji Garden in Fukuoka, they're onto a good thing.
The slogan of the Greenland tourist board is "Be a pioneer" — picking up the torch, Lonely Planet is encouraging travelers to venture north by choosing it as its No. 9 pick.
It's an expensive trip for most. Lack of roads means shelling out on helicopter and boat rides, but "few places combine such magnificent scenery, such clarity of light and such raw power of nature."
Topping the list of recommended regions is Transylvania.
Lonely Planet says there's more to the area than vampire lore, Saxon villages and fortified churches.
The Carpathian Mountains offer lots of caving, hiking and skiing opportunities.
There are sidewalk cafes in Brasov, Sighisoara and Sibiu. Lonely Planet recommends the student town of Cluj-Napoca for nightlife.
Napoleon's island exile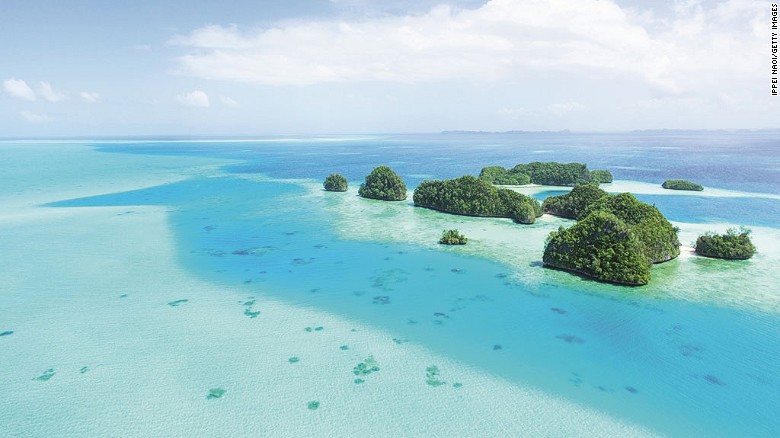 Palau's diving and snorkeling opportunities have led some to call it"the underwater Serengeti"
No. 10 among regions is St. Helena. Napoleon's remote island exile will open to tourism next year with the arrival of a new airport.
Experiencing a tourism boost after a thaw in relations with the United States, Cuba's region to visit in 2016 is UNESCO World Heritage Site Valle de Vinales, a scenic valley filled with "soaring pine trees and bulbous limestone cliffs."
"Despite drawing in day-trippers by the busload, the area's well-protected and spread-out natural attractions have somehow managed to escape the frenzied tourist circus of other less well-managed places," says Lonely Planet.
Kotor named Best City for 2016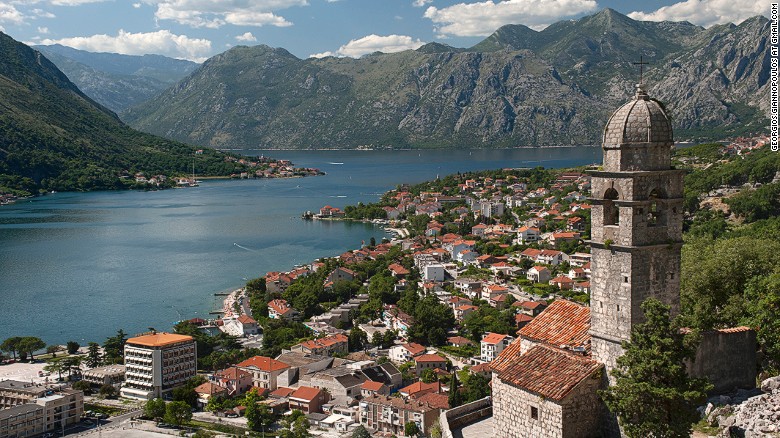 The coastal town of Kotor in Montenegro was recently named by Royal Caribbean cruise ship captains as having one of the world's most beautiful harbors.
The coastal town of Kotor in Montenegro was recently named by Royal Caribbean cruise ship captains as having one of the world's most beautiful harbors.
Now it's been honored by Lonely Planet, which has named it top city for 2016.
The historic city is known for its Venetian-style architecture.
Other go-to cities include the Western Australian port city of Fremantle and its 110-year-old Fremantle Festival, and George Town, Malaysia's foodie capital.
Estonia is LP's 2016 best value destination.
The capital of Tallinn and its UNESCO-protected Old Town is one of Europe's "most captivating cities," says the guide, while the "sparsely populated countryside and extensive swathes of forest provide spiritual sustenance for nature lovers."
The Celtic-flavored city of Galicia in northwest Spain and Asia's newest country, Timor-Leste (also known as East Timor), also made the list.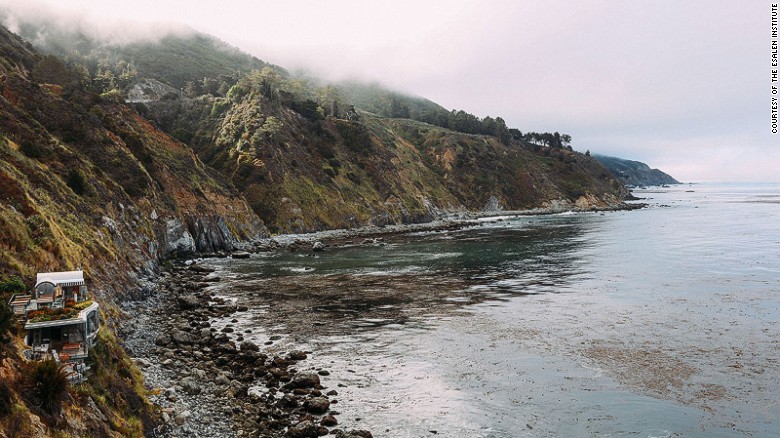 Down time: California's Esalen Institute is the third best place for silence.
Lonely Planet also has a whole bunch of thematic lists, including Best Mustache Destinations (Portland, Oregon, is No.2), Best Places for Silence (California's Esalen Institute is No .3) and Best Places to Elope (Lake Tahoe and nearby Reno, Nevada, are No.8).
In addition to being published in the Best in Travel 2016 book, the Top 10 picks will be available online at lonelyplanet.com/best-in-travel and in the inaugural issue of Lonely Planet's new U.S. magazine "Lonely Planet," which hits newsstands November 3.
Lonely Planet's Top 10 countries for 2016
1. Botswana
2. Japan
3. USA
4. Palau
5. Latvia
6. Australia
7. Poland
8. Uruguay
9. Greenland
10. Fiji
Top 10 Regions
1. Transylvania, Romania
2. West Iceland
3. Valle de Vinales, Cuba
4. Friuli's wine regions, Italy
5. Waiheke Island, New Zealand
6. The Auvergne, France
7. Hawaii
8. Bavaria, Germany
9. Costa Verde, Brazil
10. St. Helena, British Territories
Top 10 Cities
1. Kotor, Montenegro
2. Quito, Ecuador
3. Dublin, Ireland
4. George Town, Malaysia
5. Rotterdam, Netherlands
6. Mumbai, India
7. Fremantle, Australia
8. Manchester, UK
9. Nashville, Tennessee
10. Rome
Top 10 Best Value Destinations
1. Estonia
2. Ho Chi Minh City and Hanoi, Vietnam
3. East Africa
4. New Mexico
5. Bosnia and Herzegovina
6. Galicia, Spain
7. Quebec City, Canada
8. Costa Rica's Caribbean Coast
9. Timor-Leste
10. Western Australia