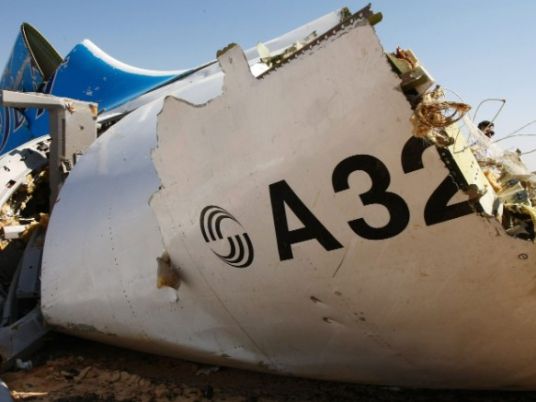 In an interview from Moscow on Tuesday, CNN Senior International Correspondent Matthew Chance describes the Russian people's likely reactions following the Kremlin's announcement that the plane crash which occurred in Egypt on October 31 was due to an onboard bomb.
"The Russians have had a long history of fighting terrorism inside their borders," said Chance, "they've been victims of terrorist attacks multiple times in the past. Now this is confirmed to be another instance of Russians being killed by a terrorist attack. I think they are going to stand… squarely behind their government.
"I think there's going to be significantly stronger support for the Kremlin's campaign in Syria now," Chance added, "so that's going to give the Kremlin free reign to up its ante."
The Russian passenger jet that crashed over the Sinai was brought down by a bomb estimated to contain 1 kilogram (2.2 pounds) of explosives, the head of the Russian Federal Security Service, Aleksandr Bortnikov, said Tuesday, according to Russian state media.
The Russian government had initially resisted the theory that the plane fell victim to terrorism, perhaps in retaliation for Russia's support of the government of Bashar al-Assad in Syria.
Metrojet flight 9268 crashed October 31 after departing from the Egyptian resort of Sharm el-Sheikh, killing all 224 people on board.
ISIS claims of responsibility
Bortnikov said the bomb was a homemade device with the explosive power of one kilogram of TNT, the state-run TASS news agency said.
"The Russian Foreign Ministry should appeal to all our partners," Russian President Vladimir Putin said at a press conference in the Kremlin on Tuesday. "We are counting on all our friends in this work, including the search for and punishment of the culprits."
The terrorist group ISIS claimed responsibility for the attack, but that claim has yet to be verified. ISIS has also claimed responsibility for the massive terrorist attack in France on Friday, in which at least 129 people were killed.
Western governments, particularly those in Britain and the United States, had said they had information pointing to a bomb having brought the plane down, and have said it may have been smuggled aboard the plane in Sharm el-Sheikh, from which the plane took off — possibly with help from an airport employee.
They have criticized security procedures at the airport at Sharm el-Sheikh. The plane was bound for St. Petersburg, Russia.