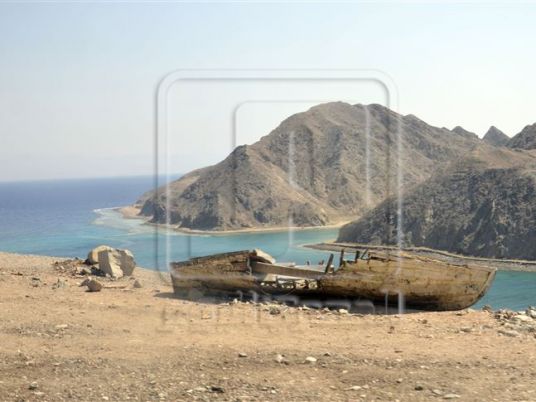 A committee of experts is currently reviewing the terms of the maritime border demarcation deal between Egypt and Saudi Arabia which grants Saudi sovereignty over the Red Sea islands, informed sources told al-Masry al-Youm on Sunday.
The House of Representatives approved the deal last week, and according to the sources, President Abdel Fattah al-Sisi will ratify it within days. Presidential campaigns will be launched in the near future to explain how Egypt will benefit from the deal.
According to the deal with Saudi, there may be bids to excavate for oil deep in the Red Sea in the coming period, the sources said.
Meanwhile, some 119 MPs still oppose the agreement — including Khalid Yousef, Haytham Al-Hariri, Khaled Abdul-Aziz Shaaban and Samir Ghattas — and sent a letter to the president.
In their letter, the MPs called for postponing the ratification of the demarcation deal pending the ruling of the Supreme Constitutional Court. Accordingly, either the deal is not valid and the parliament has nothing to do with it, or the court returns it to the parliament and becomes its mandate and studies it fully in a way eliminates the suspicion of the Egyptian people, most of whom tend to believe that the islands belong to Egypt.
Egyptian Parliament approved the deal last Wednesday during its general session, in a majority vote by raising of hands.
The Parliament's approval came after a three-day discussion between MPs, during which the Legislative Committee first approved the deal, with the Defense Committee following suit.
According to the border demarcation deal, signed in April 2016, the two islands were deemed to be within Saudi territorial waters, in recognition of historical claims on the part of Saudi Arabia. The Supreme Administrative Court, however, had nullified this agreement on the basis that there was insufficient evidence of the Saudi claims.
The agreement provoked extensive criticism against the government and people took to the streets to protest against the decision, which was followed by a security crackdown. In a speech, Sisi called on the Egyptian people not to talk about the matter anymore.