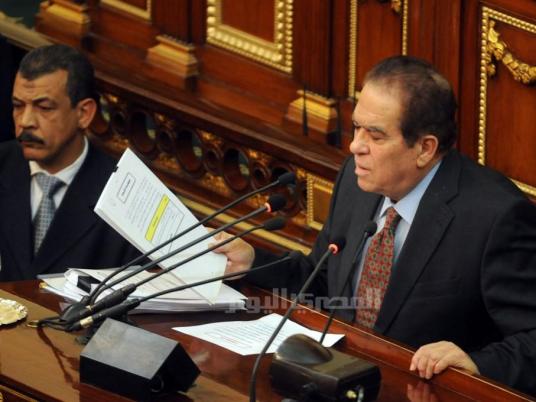 Constituent Assembly head Hossam al-Gheriany said Tuesday that the assembly would vote on the final draft of the constitution in the second week of November, after which it would be put to a public referendum.
Gheriany said at the beginning of the Constituent Assembly session Tuesday that the assembly would halt its work during Eid al-Adha vacation and resume on Sunday 4 November.
Four sessions would be allocated to discussing the final draft, Gheriany said.
"The sessions would start at 3 pm to give the sub-committees time to meet in the morning," he said.
"In the second week of November and after the four sessions [allocated to discussing the draft], the assembly will start voting on the articles," Gheriany added.
The Constituent Assembly has begun preparing the final draft of the new Constitution, Parliamentary Affairs Minister Mohamed Mahsoub Abdel Meguid said in a press conference on Monday.
Abdel Meguid, who is also head of the assembly's Drafting Committee, said that the first draft of the Constitution had been sent to law professors, judicial authorities, trade unions, economy professors, political forces and parties to review and make suggestions. The Drafting Committee would then take those comments into account as they make revisions.
Edited translation from Al-Masry Al-Youm