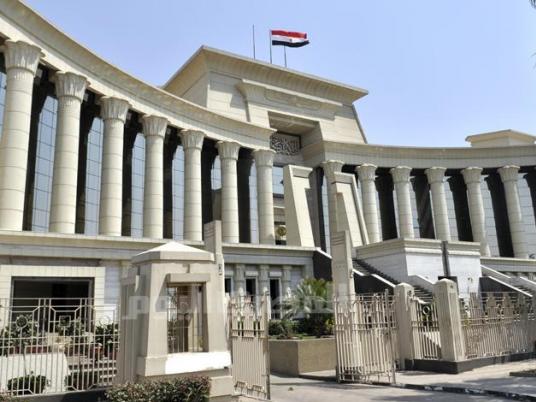 The Supreme Constitutional Court will decide on the dissolution of the Shura Council in the next two months, deputy head of the court Maher Samy told state-run MENA.
Samy said the Supreme Administrative Court has referred the lawsuit demanding the dissolution of the Shura Council to the Supreme Constitutional Court.
Samy told MENA that the concerned parties would be notified to prepare and submit their documents to the court and finish with pleadings within 45 days, as stipulated by the law.The court will then begin studying the case and prepare a report with the legal opinion on the appeal, in light of the submitted documents, he said.
"As soon as the College of Commissioners of prepares its legal opinion in the case, the president of the court sets within one week a session to consider the case," Samy said.
The lawsuit filed at the Supreme Administrative Court alleges that articles of the parliamentary elections law that allowed party candidates to compete for seats allocated to independent candidates are unconstitutional.
The Supreme Constitutional Court ruled in June that the law was unconstitutional in the case of the People's Assembly because it violates the principle of equal opportunities.
Edited translation from Al-Masry Al-Youm