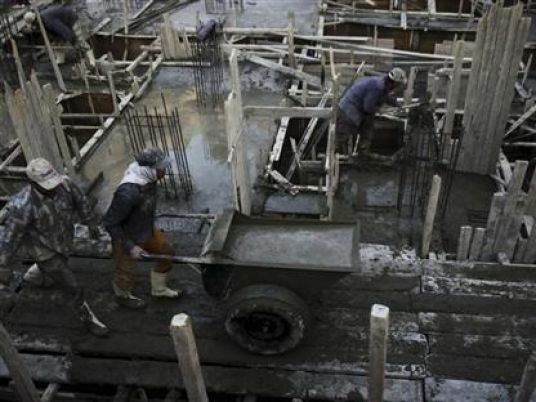 Egyptian Contractors Association has urged an overhaul of laws regulating the real estate sector, in order to amend the public tender rules and provide means to address ill-planned construction works.
Mohamed Abdel Rauf, a member at the Egyptian Federation for Construction and Building Contractors (EFCBC), said in a press statement on Thursday that the government's practice of entrusting projects to specific contractors by direct order has a negative impact on other companies working in the field.
"Companies receiving government project assignments are mostly affiliated with the public sector and employ a large number of workers, They cannot, therefore, respect the project deadlines," Abdel Rauf said. "In spite of that, the government continues to work with them. Also, financial conflicts inevitably occur between those companies and their subcontractors."
Abdel Rauf also complained about financing problems faced by contractors in their dealings with banks.
"Banks view contractor companies as high-risk clients, imposing arbitrary restrictions that make it impossible to obtain loans", he said, urging banks to provide more support.
Abdel Rauf proposed the application of the
FIDIC
contracts system, which is used in Europe. He added that it ensures that both clients and contractors are compensated for the unexpected shifts in prices of construction materials.