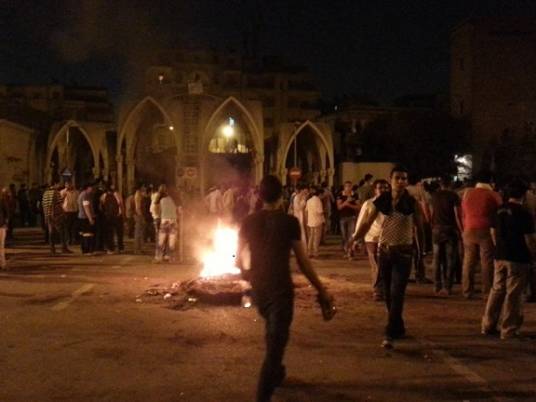 Prosecutors have ordered three Coptic men accused of igniting sectarian fighting in Khosous detained four days pending investigation.
The violence that began on 5 April in the Qalyubiya Governorate town claimed seven lives after some young children allegedly drew Nazi swastika symbol on the walls of an Islamic school. Two people were also killed in Cairo when a Christian funeral procession for some of the Khosous victims was attacked.
Naguib Samir Iskander, the chief suspect in the case, his father, Samir Iskander, and Nasim Farouk Awad turned themselves in to police Monday, fearing they would be targeted. Their arrest Tuesday brings the number of detained in the case to 35.
According to investigations, Iskander family members were the reason that early events turned violent, when they fired their guns at Muslims protesting in front of their house, adjacent to the school, killing a young Muslim man and wounding two others.
Al-Shorouk newspaper reported Wednesday that the prosecution charged Naguib Iskander with the murder of Mohamed Mahmoud Mohamed, as well as other charges including possession of a firearm and sparking sectarian strife.
Iskander denied the charges and said he was not at the scene when Mohamed was killed.
The other suspects also denied any links to the fighting.
Prosecutors say they have video footage captured by people at the scene as well as eyewitness accounts incriminating the detainees.