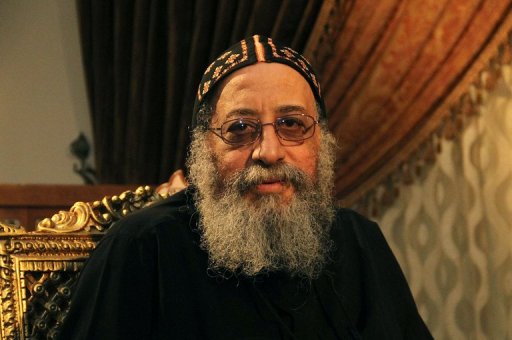 Senior leaders in Egypt's Orthodox Church denominational council have announced they will join opposition groups' 30 June protests to demand early presidential elections.
However, the church establishment had not urged Copts to attend demonstrations, preferring to leave it to each member of the congregations personal convictions.
Council member Mohsen George said Copts will participate as Egyptian citizens, stressing that taking to the streets and protesting remains a "personal freedom."
The church had not issued a directive relating to participation at protests, he told Al-Masry Al-Youm.
"The church cannot direct Copts to take part in politics or express their opinions," said Nader Morkos, another council representative.
Abdel Maged, who meanwhile called for parallel Islamist rallies in support of President Mohamed Morsy on 30 June, had reportedly warned Copts against joining the rallies.
"Do not sacrifice your sons," he said in a televised interview on al-Nas satellite channel, addressing the Coptic community directly.
Egypt's Christian minority accounts for an estimated 10 percent of the total population.
Copts have been increasingly wary of the rise of Islamist groups in the wake of the January 2011 revolution.
Egypt has witnessed several incidents of sectarian violence between Muslims and Copts since the uprising.
The latest incident occurred in Khosous, Qalyubiya, early April, when 4 Copts were killed in clashes and 2 others died during the victims' funeral in Cairo. Tawadros II, Egypt's Coptic pope, has repeatedly criticised the presidency's lethargic reaction to anti-Christian sectarianism.
The church shrugged off accusations that it was influencing its followers during the last presidential and parliamentary elections.
Edited translation from Al-Masry Al-Youm