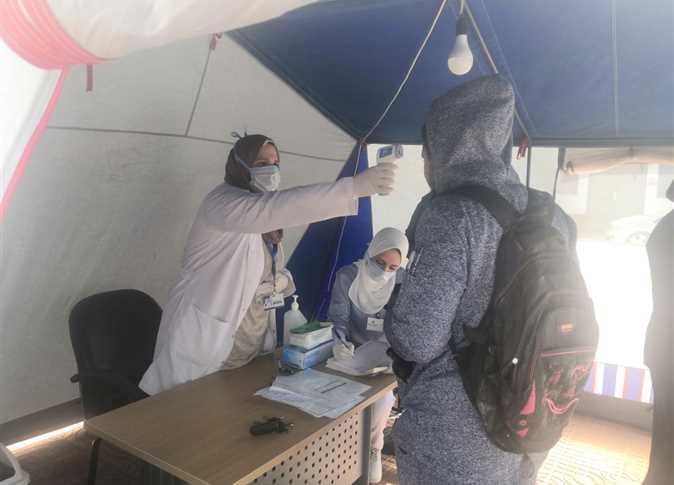 Member of Egypt's Supreme Committee to Combat Coronavirus Akram Fayek said on Sunday that the Health and Population Ministry is facing several problems in its fight against the novel coronavirus, including an increasing number of infections and a shortage of nursing staff.
Fayek made his statements during a meeting of the Pharmacies Division at the Chamber of Commerce in Alexandria on Sunday evening.
Deputy-head of the Pharmacies Division Ahmed Sakr said that the meeting featured a discussion of ways to provide necessary medicines and supplies to patients in isolation hospitals in order to save the largest possible number of patients.
Fayek pointed out that Alexandria University hospitals are heavily involved in the fight against coronavirus, as professors and assistant professors from the school of medicine are working to treat patients in isolation hospitals.
But Fayek also said that sometimes as few as two nurses are responsible for up to 18 patients. This crisis, however, is being resolved by increasing the number of nursing staff per shift, Fayek added.
"The real crisis lies in the fear of a significant increase in cases, which would put pressure on medical and nursing staff in hospitals," he said.
"There is ongoing cooperation with the Health Ministry to discuss sustainable solutions," Fayek said. "The situation will take a lot of time, as well as donations of drugs and medical supplies to help patients and medical staff overcome this difficult crisis," Fayek said.
For his part, head of the Pharmacies Division Mostafa Mahmoud said that the minimum preventive tools are not available. There are complaints from al-Agamy Hospital, for example, that supplies of face masks and gloves are running short.
Mahmoud called for providing the minimum tools needed to prevent medical teams from becoming infected. He pointed out that there is currently a problem in providing protective gear.
Egypt on Monday confirmed 346 new coronavirus cases, bringing the country's number of confirmed total cases so far to 9,746. The total number of COVID-19 deaths has now reached 533 nationwide, after announcing 8 more deaths.
The total number of fully-recovered cases rose to 2,172 after 97 cases left quarantine on Monday, and all of whom have been discharged from isolation hospitals.
A total of 2,655 positive cases have been tested in Egypt, with all results now returned negative.
Edited translation from Al-Masry Al-Youm