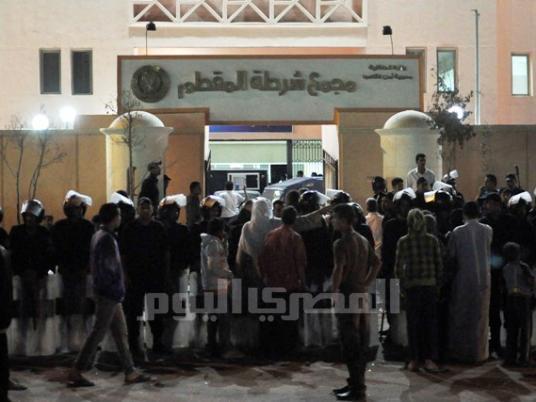 A low-ranking police officer was acquitted Tuesday of the charge of attempting to kill seven protesters outside the police station in the Cairo suburb of Moqattam on 28 January 2011, also known as the "Day of Anger."
During the final hearing of the trial at the Cairo Criminal Court, the lawyer for the defendant, officer Ehab Samy Lofty, said that his client was not present at the police station at the time of the killings, as he was busy securing a peaceful protest in Moqattam's main square, located some distance from the police station.
The lawyer went on to say that the victims' statements during the prosecution's investigation contradicted with statements they gave to the court. He added that there were no eyewitnesses to the incident and that all of the witnesses based their testimony on hearsay.
The victims accused Lofty based on the previous differences between them, as four of the civil rights plaintiffs are registered criminals, the lawyer said. He added that a number of thugs were shooting firearms outside the police station at the time of the incident.