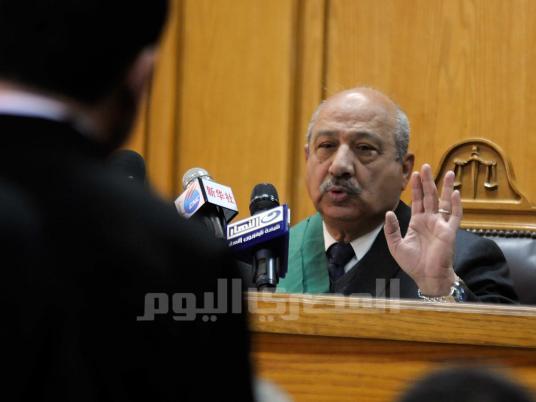 The New Cairo Court again adjourned the case of 43 people charged with working for American civil society organizations accused of taking foreign funds without government permission and stoking unrest in the country on Monday.
The session was the third hearing in the case, which has seen a change of the judges after allegations of interference in judicial appointments and the lifting of a travel ban imposed on the foreign defendants in March.
Only 15 defendants appeared in court — 14 Egyptians and a US national who chose not to fly out with the other foreign defendants.
Monday's session witnessed a repeat of the vocal interruptions by civil claim lawyers as in the last session.
One lawyer demanded the release of Omar Abdel Rahman, an Egyptian serving a life sentence in the US on charges of seditious conspiracy, saying "we are not less worthy than Americans." The lawyer even approached the judge's bench with a poster of the "Blind Sheikh" that was snatched out of his hand by Judge Makram Awwad.
Lawyer Osman al-Hefnawy demanded that former spy chief and presidential candidate Omar Suleiman be added to the list of defendants because "the illegal establishment of the National Democracy Institute and the Republican Institute happened with his knowledge and this amounts to espionage."
Adjourning the hearing, Awwad announced that the court district hearing the case would clear its schedule and hear only this case beginning from 18 April 2012.