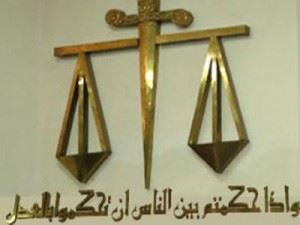 The Alexandria Administrative Court has banned the celebration of the Abu Hasira festival saying it violates public orders.
"The Jews have not had any particular impact on the Egyptian civilization. They did not contribute to the human knowledge of history of the civilization," the court said.
According to the verdict, the court canceled the culture minister's 2001 decision considering the mausoleum, the surrounding Jewish tombs and the hill in the village of Damtu, outside Damanhour, among other Islamic and Coptic monuments.
It also ordered the minister in charge of monuments affairs to remove the mausoleum from Islamic and Coptic monuments records as it does not enjoy all of the archaeological characteristics and informing the UNESCO's international heritage committee to remove it from the records.
The verdict also rejected the Israeli request to the UNESCO requesting the transfer of the mortal remains to Jerusalem, saying that Islam refuses to dig up the graves and that Jerusalem is occupied by Israel, which means that existence of such mausoleum on the Arab land of Palestine would add legitimacy of the Israel.
The festival, scheduled for 9 to 10 January, is held on the annual anniversary of the death of a 19th-century Jewish rabbi Abu Hasira, who was born in Egypt and traveled to Morocco, according to the Jewish folklore.
Edited translation from Al-Masry Al-Youm