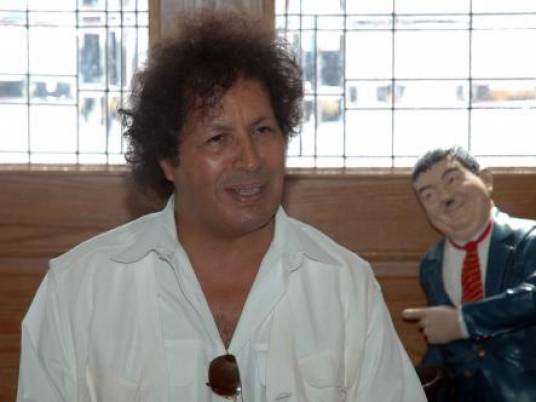 The Administrative Court in Cairo on Wednesday halted the extradition of Ahmed Qadhaf al-Dam, the former coordinator of Egyptian-Libyan relations, to the Libyan authorities. The court said the extradition could be halted, as he is currently detained in Egypt.
Libya requested the handover of Qadhaf al-Dam, who was a key official under the later Libyan leader Muammar Qadhafi.
Egyptian authorities arrested three people wanted by Libya on 19 March — Ahmed Qadhaf al-Dam, Ali Marya, and Mohamed Ibrahim Mansour. Egypt extradited Marya, Qadhafi's ambassador to Egypt, and Mansour, a private businessman and brother of former government spokesman Moussa Ibrahim, to Libya on 26 March. Libyan media have reported that the two are expected to face trial on corruption charges.
Qadhaf al-Dam, a relative of Gaddafi who played a key role in Libyan relations with Egypt, is awaiting his extradition to Libya in Tora prison in Cairo. There is no official information on the status of his transfer to Libya, and his lawyer has challenged the pending extradition, claiming he has Egyptian citizenship. The office of international cooperation at the Egyptian public prosecution office has disputed that claim.
Human Rights Watch said Saturday that Libya should ensure that Marya and Mansour are treated humanely and granted their full rights to due process.
Qadhaf al-Dam refused to respond to investigators' questions Sunday over the charges leveled against him, which include possession of weapons and ammunition as well as attacking police at the time of his arrest.
Prosecutors remanded him to Tora prison for further investigation, until his 30-day detention period is over.
Edited translation from Al-Masry Al-Youm