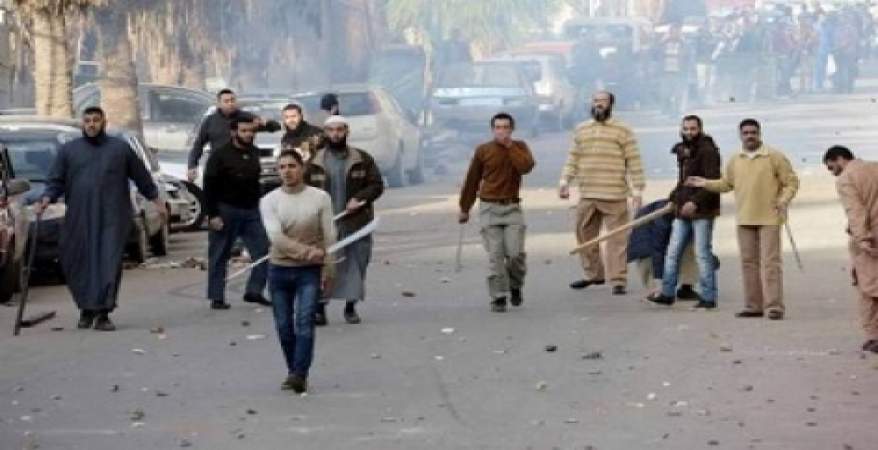 The Giza Criminal Court on Tuesday sentenced seven defendants to 15 years in prison each, and acquitted two others, in re-trial procedures over burning a church in Kerdasa village back in 2013.
The court ordered the defendants be placed under police supervision for five years once they serve out their sentences.
Previously, the court had issued lifelong imprisonments in absentia against all the defendants. Following their recent arrests, their trial procedures were re-attended in front of the court which issued today's rulings.
Investigations proved that the defendants had been involved in the torching of the Kafr Hakim Church in Kerdasa on August 14, 2013, coming in conjunction with a terrorist attack on the Kerdasa police station which killed 11 police officers and recruits, including the station's sheriff.
The Public Prosecution charged the defendants with joining a group established in contravention of the law and the constitution, possession of firearms and ammunition, attempted murder, deliberately setting fire to a religious facility, blocking traffic on the public road, and resisting the authorities.
The incident dates back to July 2013, following the ousting of former President Mohamed Morsi after mass protests took place on June 30 that year.
Several militants stormed the Kerdasa police station and opened fire against security members stationed there, in protest of the dispersal of the Muslim Brotherhood sit-ins at Rabaa and al-Nahda.
In the aftermath of the incident, 188 defendants were referred to the criminal court for their roles in the incident and received death sentences, however 156 of them decided to appeal.