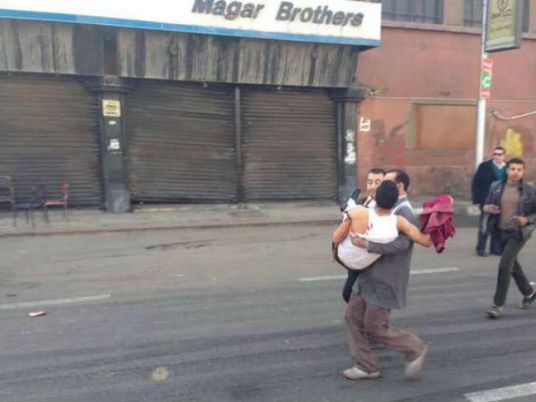 Shubra al-Kheima Criminal Court decided on Monday to issue a verdict in the trial of the bombing attempt at al-Zeraa metro stop during last year's celebrations of 1973 war victory, smashing its entrance gates and shooting policemen and locals on 18 May.
Thirty-eight Muslim Brotherhood members are involved in the lawsuit. The suspects will remain imprisoned until the verdict is issued.
The suspects' defense lawyers pointed to shortcomings by public prosecution, denying the suspects' links to the crime. It requested involving the 50 members of the constitutional amendments panel to the suspects saying they ruined the Egyptian economy and eradicated the socialist system.
The defense added that the president and defense minister called on citizens on 5 October to take to streets to celebrate the victory in an unusual move. It blamed the then defense minister for creating the strife. The defense also attacked the Interior Ministry for making the street vendors arrest the suspects.
The defense also accused the police of fabricating accusations and called for clearing the suspects of the charges.
Edited translation from Al-Masry Al-Youm