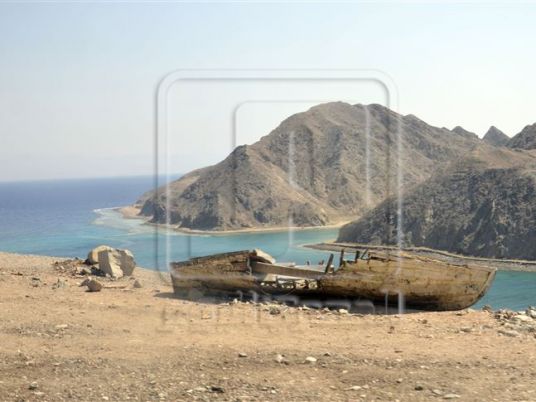 The State Council's Administrative Court nullified on Tuesday Egypt's recent maritime border agreement with Saudi Arabia. The ruling stated that the islands Tiran and Sanafir are sovereign Egyptian land.
The lawsuit was filed by lawyer Khaled Ali and others challenging the demarcation agreement of April 8 that transferred the Red Sea islands of Tiran and Sanafir from Egyptian to Saudi control.
Khaled Ali, a lawyer and former presidential hopeful, originally filed the lawsuit in the hope of having the border demarcation agreement revoked, claiming that it was illegal.
In a statement in April, the Cabinet said that the deal placed Tiran and Sanafir in Saudi territorial waters, but that it would need to be reviewed by parliament before being ratified.
On April 10, Ali filed his case with the State Council, Egypt's judicial branch dealing with administrative disputes relating to the exercise of state power.
In an interview with Al-Masry Al-Youm published on April 12, Ali said that the case would be brought before the State Council Aministrative Court on May 17. He added that a large number of people, including many lawyers, have expressed an interest in assisting with the case.
He said that resorting to legal action was symbolic of the general resistance to the illegal changes being made to Egypt's borders.
Several members of parliament had also expressed their disapproval over the transfer of the islands to Saudi Arabia, citing article 151 of the Egyptian constitution, which dictates that all agreements need to be reviewed by parliament, especially agreements concerning the drawing of national borders.
The constitution also dictates that, where borders are concerned, a national referendum is required before any agreements can be finalized.
Judge Mohamed Hamed al-Gamal, the former head of the State Council, said in April that the agreement was a matter of national sovereignty, and therefore falls outside the bounds of the administrative judiciary. The general and administrative judiciaries in Egypt do not specialize in matters of national sovereignty, he said.
Gamal said that any administrative decisions the government takes can be challenged in court, but the judiciary has no authority to interfere with decisions concerning national sovereignty.
According to the judge, there is an unresolved jurisprudential and legal disagreement over the judiciary's authority to interfere in matters of sovereignty. However, he said, the judiciary has significant leverage in challenging government decisions of this sort.
In May, Ali said that it is the court that decides whether a case falls under its jurisdiction, and it is up to the court to decide whether to interfere in matters of national sovereignty.
Edited translation from Al-Masry Al-Youm