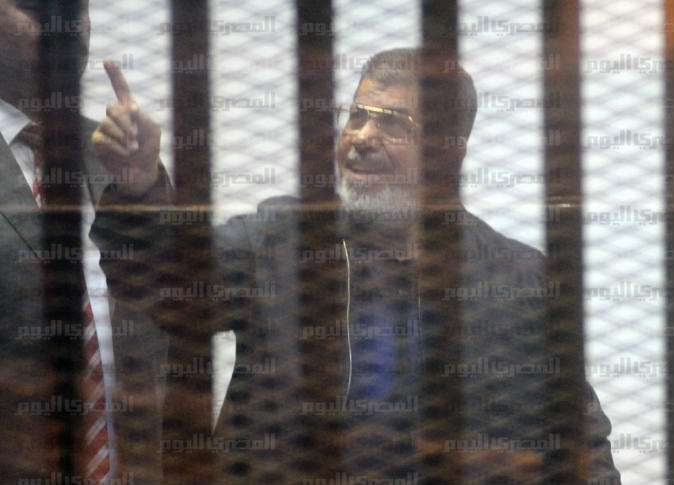 The Cairo Criminal Court has postponed to June 16 its verdict on charges of espionage and murder against former president Mohamed Morsi and more than 100 others.
The court said it called off the verdict for further deliberations after it received the Grand Mufti's feedback on the death sentence it had handed to Morsi and 105 others two weeks ago.
Also involved in the case are top Brotherhood leaders Khairat al-Shater and Mohamed al-Beltagy. Other defendants include members of the Palestinian faction Hamas and the Lebanese militia Hezbollah.
Morsi faces charges of collaborating with Hamas, Hezbollah and other Islamist militias for the invasion of the prison where he was held along with colleagues during the 2011 uprising. He also faces charges of collaborating in the murder of policemen during those invasions.
The court had referred the death sentence against Morsi and 105 others to the Grand Mufti two weeks ago during the jailbreak trial, while also taking the same measure with 16 other defendants over espionage charges.
Edited translation from Al-Masry Al-Youm