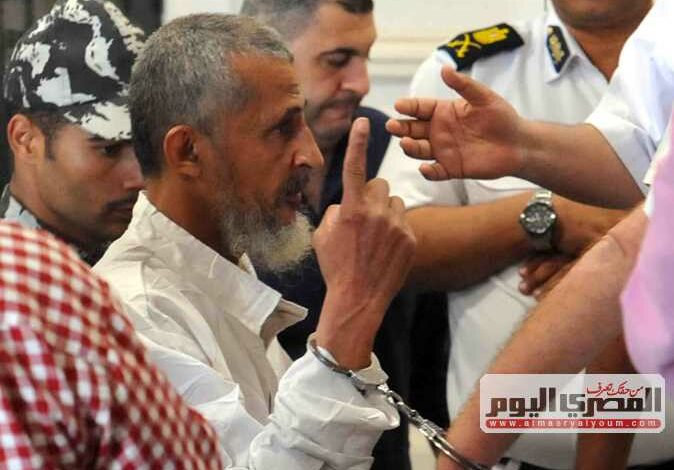 The Alexandria Criminal Court on Saturday sentenced to death by hanging the defendant in the murder of Father Arsanios Wadeed Rizkallah, priest of the Church of the Virgin Mary in Karmouz.
The court had heard in the last session the pleading of the Public Prosecution, which demanded the imposition of the maximum penalty on the defendant, while plaintiffs demanded the civil right to retribution.
The Egyptian Public Prosecution referred the suspect to the criminal court on April 20. The Public Prosecution established evidence against the suspect from the testimony of 17 witnesses.
It also established evidence against him according to what was proven by the reports of the Forensic Medicine Authority regarding the anatomical procedure on the body of the victim.
The DNA extracted from blood found on knife seized in the possession of the suspect matched with the DNA taken from the blood of the victim.
This is in addition to what the Public Prosecution inspected during its examination of the crime scene and analyzing  CCTV footage, amongst other evidence.
A shocking crime
The events of the case date back to last April 7, when a person attacked Wadeed with a bladed weapon in front of the gate of Ishaq Helmy beach.
The 17 witnesses of the incident accompanied by the victim, along with officials and beach workers, confirmed that the victim and others were in a weekly meeting held by the church on the beach.
The witnesses added before the Public Prosecution that they were then surprised by the defendant who armed with a knife in his hand slipped behind the victim and stabbed him in the neck.
The perpetrator tried to complete the assault with another stab, but those present caught him and seized the knife in his possession, and handed him and the weapon to the authorities.
The Ministry of Interior announced that the arrest of the defendant the day after the attack and the Public Prosecution took over the investigation.