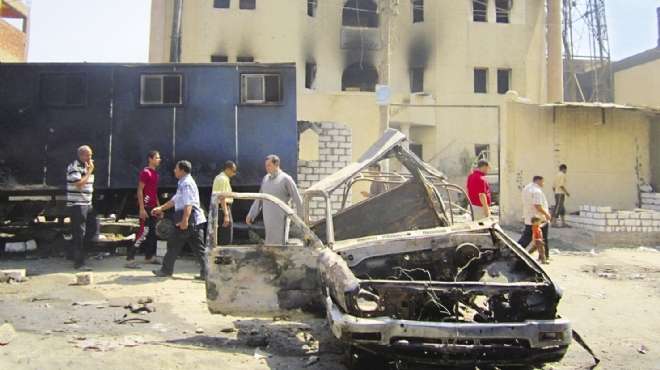 Damanhour Criminal Court of Beheira Governorate has sentenced to death two members of the Muslim Brotherhood group and imprisoned three members on 10-year sentences and two members for three years on charges of forming terrorist cells, firing at Abu al-Matamer police center, destroying high-pressure electric towers and seizing firearms and explosives.
Homeland Security Officers and Beheira Security Directorate's Police Officers managed to arrest the members at a farm located in Abu al-Matamer city. They seized six large bombs ready for explosion, two FN FAL rifles (Light Automatic Rifles) with attached scope snipers, 85 bullets, 13 machine guns using 7.62 x 39mm bullets, 830 bullets, 13 cartridges, a cartouche and LE110,000.
The members confessed to investigators that they belonged to the Muslim Brotherhood's Specific Operations Committees of Abu al-Matamer city.
The members also said that their mission was to carry out terrorist operations that aimed at spreading chaos, destabilizing the country and preparing for revolution.
Edited translation from Al-Masry Al-Youm