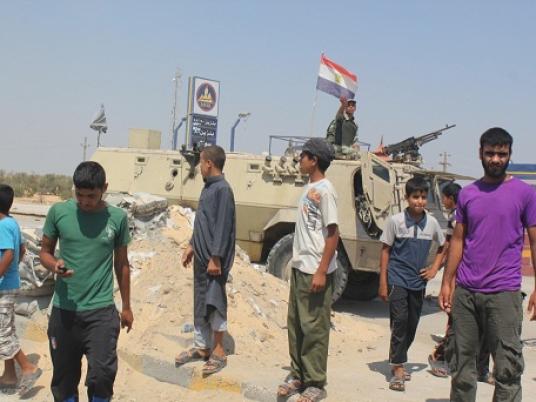 The Cairo Administrative Court ruled Tuesday that it has no jurisdiction over a lawsuit demanding the cancellation of the 1979 peace treaty between Egypt and Israel. The court said the issue involves state sovereignty, which is under the president's purview.
The plaintiffs said Egypt should void its peace deal over ongoing destruction of Islamic holy sites and the country's refusal to stop settlement building in Palestinian territories, which they said is a violation of United Nations conventions and treaty itself.
The court handed out the same ruling in a similar case last October.
A Freedom and Justice Party figure said Tuesday that the party's legal committee is working on a new draft law to amend the peace treaty. It will be sent to President Mohamed Morsy, so he and the new parliament can review it after the April-May elections, according to Osama Suleiman, the Freedom and Justice Party's secretary general in Beheira Governorate.
The draft law will amend the treaty so the Armed Forces can gain full control over the Sinai Peninsula, Suleiman added.
The 1979 peace treaty isgned by President Anwar Sadat and Israeli Prime Minister Manachem Begin more than 30 years ago bans Egypt from sending armed troops into the peninsula, allowing only Egyptian police with light weapons to guard borders with Israel, except in special cases.
Edited translation from Al-Masry Al-Youm