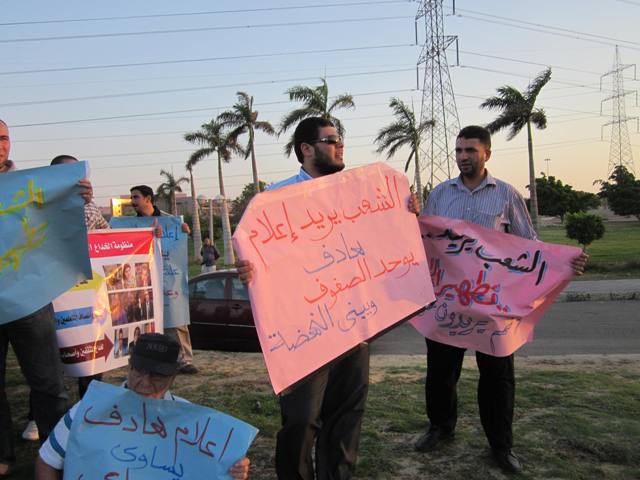 Security forces intensified their presence Friday at the Media Production City in anticipation of marches by supporters of toppled President Mohamed Morsy, a state-run news website reported.
CSF formations and armored vehicles have been deployed inside, especially at Gates 2 and 4 where media personnel enter, according to MENA.
Pro-Morsy protesters staging a sit-in in Giza's al-Nahda Square announced that they were holding marches to the Media Production City on Friday to protest the lack of coverage of their protests.