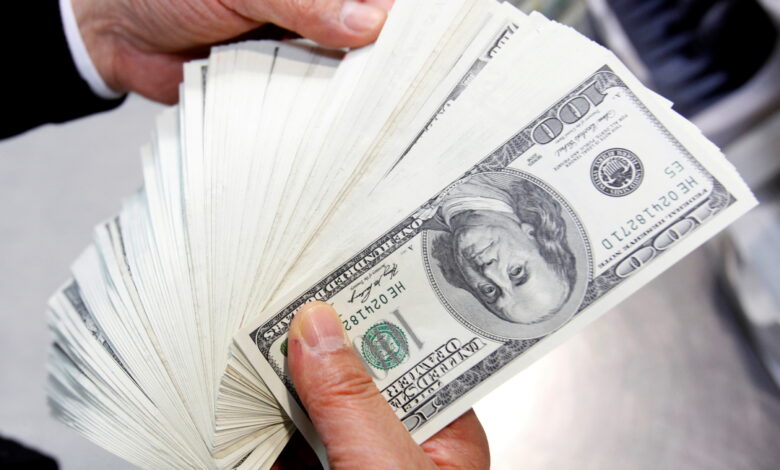 The Foreign currency exchange rate on Monday at the Central Bank of Egypt:
US dollar
LE30.83 for purchase
LE 30.93 for sale
Euro
LE33.17  for purchase
LE 33.29 for sale.
Pound sterling
LE 37.71 for purchase
LE 37.84 for sale
Swiss franc
LE33.50 for purchase
LE 33.62 for sale
Saudi riyal
LE8.20 for purchase
LE 8.23 for sale
Kuwaiti dinar
LE100.64 for purchase
LE 101.99 for sale
UAE dirham
LE8.39 for purchase
LE 8.42 for sale
The Federal Reserve raising the interest rate will have no effect on the currency exchange rate of the Egyptian pound, economist Islam Gamal Eddin confirmed in statements to Al-Masry Al-Youm.
He explained that this is due to the fact that Egypt is not linked to the dollar in all its commercial transactions, like Gulf countries which are pegged to the dollar, and therefore when the US Federal Reserve raises the interest rate, Gulf countries also raise the interest rate in approximately the same proportion per the economic situation of each country.
A report issued by HSBC expects the Central Bank of Egypt to raise the interest rate by three percent at the Monetary Policy Committee meeting on Thursday, March 30, 2023.
The Monetary Policy Committee keept the interest rates as they were at its first meeting in 2023, in February.
There are three main dimensions in increasing pressure on the exchange rate of the pound against the US dollar, the report stated.
The central bank kept interest rates at its last meeting unchanged, after raising it eight percent, over four times in 2022.
The annual core inflation rate jumped to 40.3 percent during February 2023, compared to 31.2 percent in January, while the consumer price index recorded a monthly rate of 8.1 percent during February 2023, compared to a monthly rate of 1.2 percent in February 2022, and a monthly rate of 6.3 percent in January 2023, according to the Central Bank's data.
The annual rate in Egyptian cities also jumped during February to 31.9 percent compared to 25.8 percent in January, according to a recent statement from the Central Agency for Public Mobilization and Statistics.
Edited translation from Al-Masry Al-Youm